Researchers' Accessibility to the Library Resources
A Comparative Study of Developed and Developing Countries
Keywords:
Digital Divide Theory, Researcher's Accessibility, Internet access, developed countries qualified, developing countries qualified, Ph.D. Doctors
Abstract
The main purpose of this study is to compare researchers' access to library resources in developing and developed countries. Libraries are providing services such as web-based resources, online catalog, online reference and bibliography services, e-books, e-journals, and online databases, etc. The sampling technique for this study was convenient sampling, and the way of collecting data was a qualitative survey-based in-depth interview. The in-depth interview explored an issue exhaustively to expand the investigator's awareness of the subject. Interviews were collected through face-to-face techniques. The sample size of this study was 10 Ph.D. doctors, 5 Ph.D. Doctors from developing country qualified, and 05 Ph.D. from developed country qualified. This study concludes that the library resources for students in developing countries are limited. Ph.D.-qualified respondents from developing countries said web-based resources are less in developing countries like Pakistan than in developed countries. The respondent's response testified the hypothesis. They further stated that developed countries control internet resources, so students from developed countries must depend on developed countries to get information for their research. They also mentioned that they had to face many hurdles to fulfill the requirements during their research, i.e., expensive databases, bibliography services, paid online databases, etc. At the same time, Ph.D.-qualified respondents from developed countries stated that everything is available on their demand according to their requirements. One respondent mentioned, "during my research, all the resources were available on my personal devices like mobile phone and laptop." The respondents shared their experiences and said that they were not faced any hurdles during their research while taking library resources. They were happy, relaxed, and satisfied that they gathered all relevant information easily through web sources.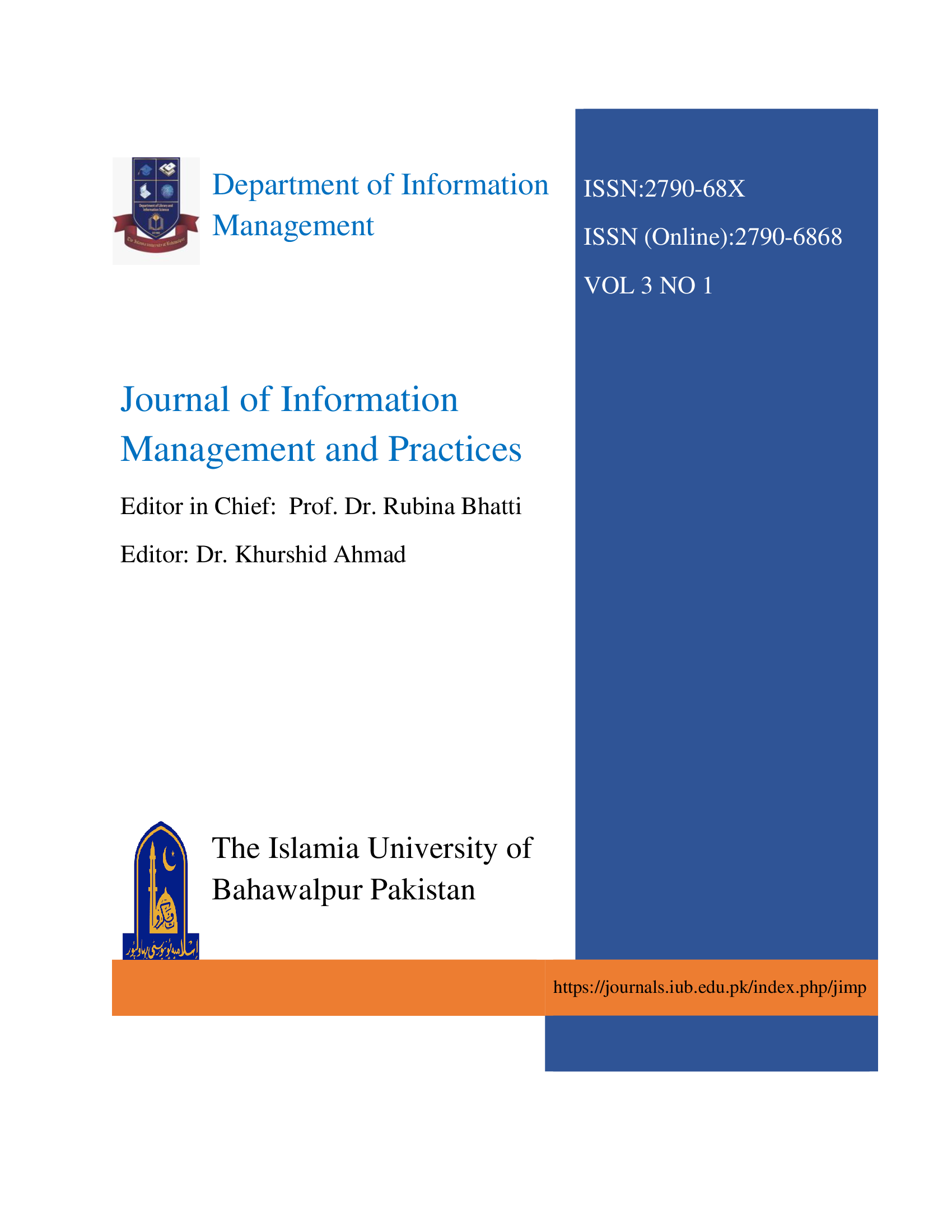 Downloads
How to Cite
Maqsood , A., Akbar Sial , T., & Iqbal, Q. (2023). Researchers' Accessibility to the Library Resources: A Comparative Study of Developed and Developing Countries. Journal of Information Management and Practices (JIMP), 3(1). https://doi.org/10.52461/jimp.v3i1.1696
License
Copyright (c) 2023 Journal of Information Management and Practices (JIMP)
This work is licensed under a Creative Commons Attribution-NonCommercial-NoDerivatives 4.0 International License.
Copyright/License
Authors retain copyright and grant the journal right of first publication with the work simultaneously licensed under a Creative Commons Attribution License that allows others to share the work with an acknowledgement of the work's authorship and initial publication in JIMP. JIMP is using (CC BY-NC-ND 4.0), Attribution-NonCommercial-NoDerivatives 4.0 International.