Relationship Between Knowledge Management and Job Satisfaction Among University Librarians of the Punjab, Pakistan
Keywords:
Knowledge management, job satisfaction, university, librarians
Abstract
With the development of knowledge as economy, knowledge become the asset for the organizations. In this context, it is very essential organizational strategy to cop up with environmental changes. order to survive and compete effectively in the global environment. Research purpose of the study is to examine the relationship between knowledge management and job satisfaction among the university librarians of the Punjab, Pakistan. For data collection process survey research method was used. On the basis of literature review, a questionnaire was designed for data collection. The analyzed data showed a good relationship of the research main constructs between satisfaction of librarians' jobs and different aspects of knowledge management. It was evaluated that there was a good relation of knowledge acquisition and knowledge sharing with job satisfaction. There is positive impact of knowledge management process on an organization and help improve efficiency and effectiveness. Beside this, job satisfaction is a important aspect for organizational success. It plays a significant role in achieving the organizational goals. The study concluded that both job satisfaction and KM draw a significant task in increasing the services availability, efficiency, effectiveness, productivity and performance of the professionals. Academic libraries and other organizations can use the findings of this study to improve their practices. This might help to increase innovation, productivity, opportunity and competitive advantages.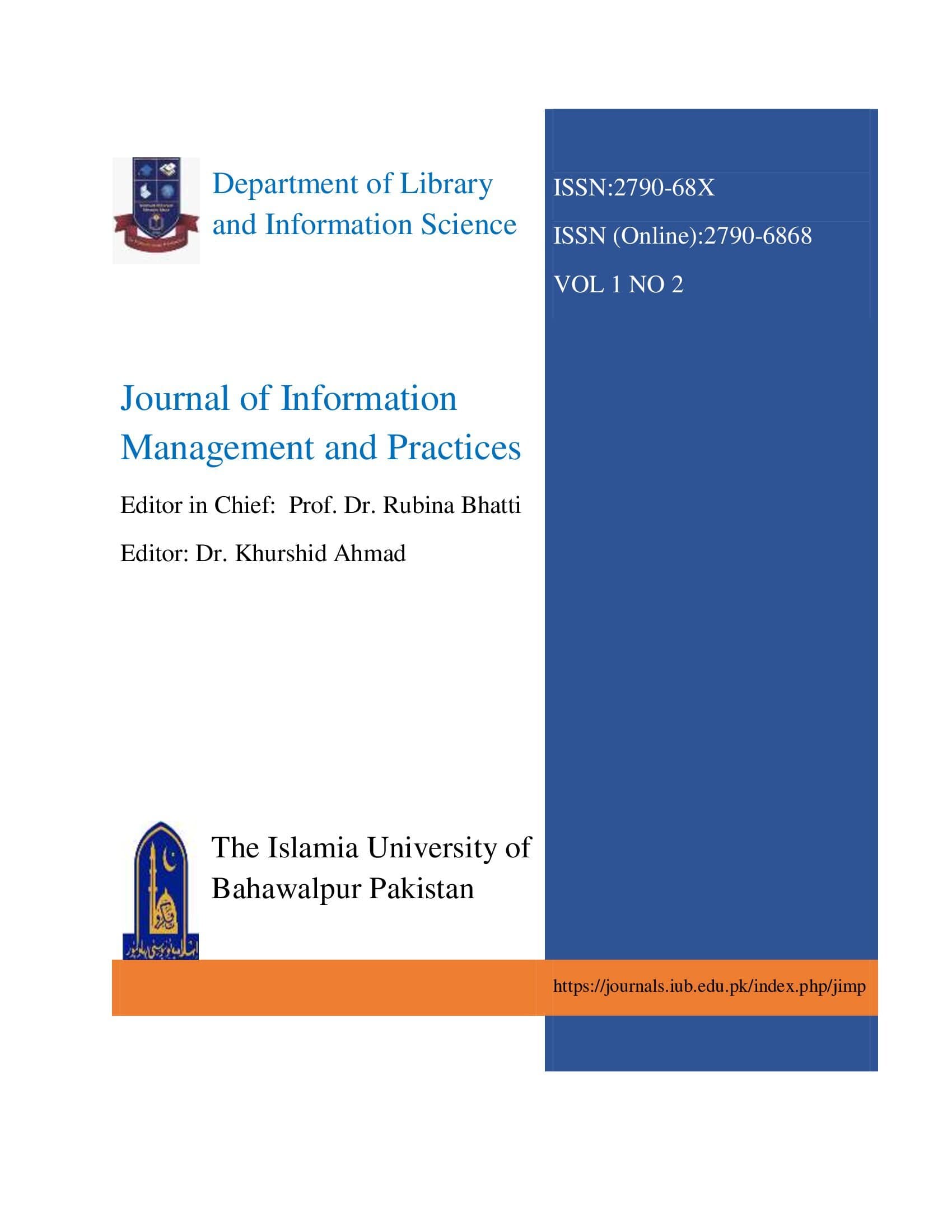 Downloads
Published
2021-12-29 — Updated on 2022-04-07
How to Cite
Husna, A. ul, & Ahmad, S. (2022). Relationship Between Knowledge Management and Job Satisfaction Among University Librarians of the Punjab, Pakistan. Journal of Information Management and Practices (JIMP), 1(2), 1–22. Retrieved from https://journals.iub.edu.pk/index.php/jimp/article/view/722