The Impact of Mıcrofınance on Poverty Allevıatıon and Women Empowerment
Keywords:
Microfinanc, Gender-based violence, Financial Inclusion, Poverty Alleviation
Abstract
The focus is on bringing people out of poverty and empowering women through microfinance and financial inclusion, as these are the issues that are most prevalent and need laser focus. The data is gathered using a questionnaire. It was distributed to four microfinance banks in Bahawalpur which are FINCA, FMFB, NRSP, and Khushhali Bank to get the perspective of women. The results show a significantly positive relationship between microfinance and poverty alleviation and microfinance and women empowerment. This confirms that microfinance is indeed what is required to bring people out of poverty and for improving the empowerment of women. GBV and WE have a significantly negative relationship. When gender-based violence increases women's, empowerment decreases and vice versa. It was also seen that gender-based violence has no significant impact on poverty alleviation. Financial inclusion as a moderator had a significant impact on the relationship between gender-based violence and women's empowerment. This means that even if gender-based violence increases if women are financially included then they will still have increased empowerment. Thus, it can be concluded that financial freedom goes a long way in making women feel like they are equal like they have autonomy, and freedom to make choices.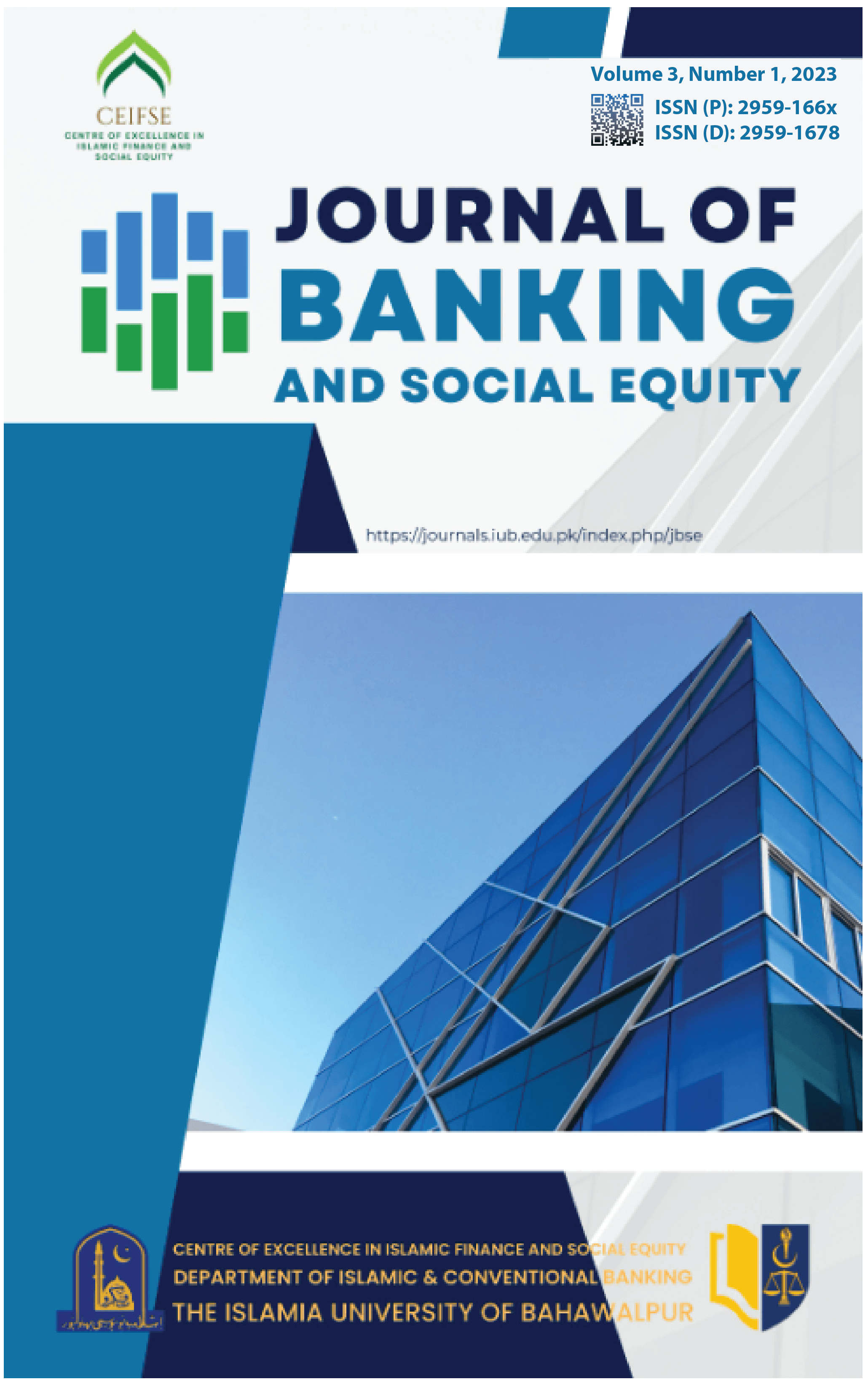 Downloads
How to Cite
Amna Zafar. (2023). The Impact of Mıcrofınance on Poverty Allevıatıon and Women Empowerment. Journal of Banking and Social Equity (JBSE), 2(1), 19–36. https://doi.org/10.52461/jbse.v2i1.2026
License
Copyright (c) 2023 Amna Zafar
This work is licensed under a Creative Commons Attribution-NonCommercial 4.0 International License.