The Rise of Shariah FinTech: A Game-Changer for Islamic Financial Inclusion in Pakistan
Abstract
Unsatisfactory level of financial inclusion plays a crucial role in economic development of Pakistan, and it can indeed lead to various economic issues. The objective of this study is to examine the role of Shariah FinTech diffusion for Islamic FI in Pakistan. This study adopted a cross-sectional research design. Data collection was carried out by using survey questionnaire from the clients of financial institutions such as Islamic banks in Pakistan. 170 valid responses were used to examine the effect of Shariah FinTech diffusion on Islamic FI. PLS-SEM was carried out to examine the relationship between variables. It is observed that Shariah FinTech diffusion has central importance to promote Islamic FI in Pakistan. Increase in the rate of Shariah FinTech adoption can increase the level of Islamic FI. This study has valuable insights for the policymakers to promote the level of Islamic FI in Pakistan.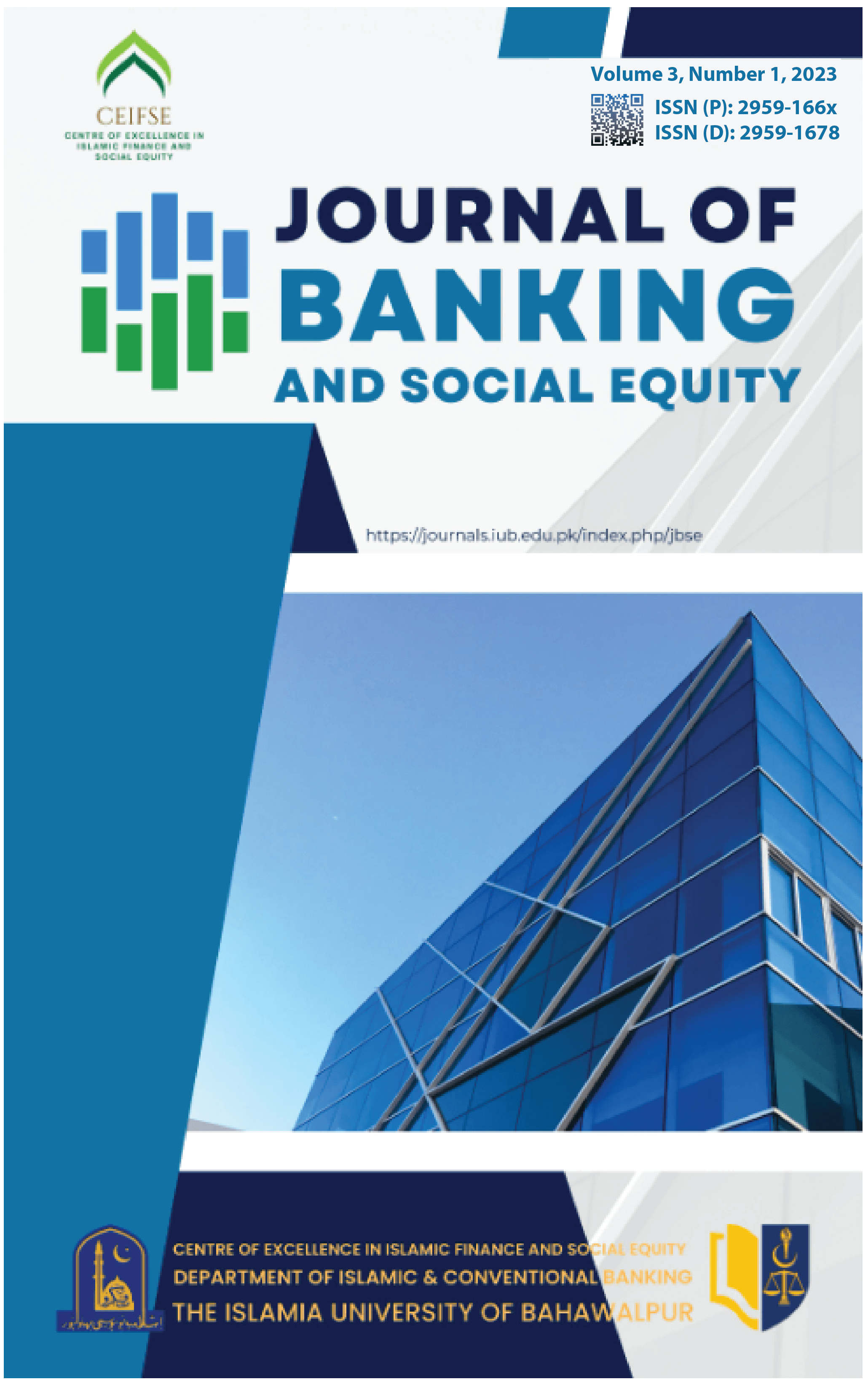 Downloads
How to Cite
Rashid Hayat. (2023). The Rise of Shariah FinTech: A Game-Changer for Islamic Financial Inclusion in Pakistan. Journal of Banking and Social Equity (JBSE), 2(1), 45–54. https://doi.org/10.52461/jbse.v2i1.2028
License
Copyright (c) 2023 Rashid Hayat
This work is licensed under a Creative Commons Attribution-NonCommercial 4.0 International License.