Pool Management Practices of Islamic Banks and Their Impact on Profitability
Abstract
The purpose of this paper aims to investigate the impact of pool management practices of Islamic banks in terms of multiple pool management, liquidity management practices, use of alternative contracts, risk mitigation, and input of alternative functions along with its impact on the profitability of Pakistan through moderating function of profit smoothening. This study is primary in nature and has selected a quantitative research approach based on a review of the literature. The study has selected an explanatory research procedure to examine the impact of selected independent variables on the profitability of Islamic banks in Pakistan through moderating input of profit smoothening. The targeted population of the current study is Islamic banking professionals working in different departments of Islamic banks. The current study has selected multi-variate regression techniques for current study along with descriptive statistics and Pearson correlation. The relative impact of the use of alternative contracts was found higher on the profitability of Islamic banks followed by multiple pool management, portfolio risk, and profit smoothening in the case of Islamic banks in Pakistan.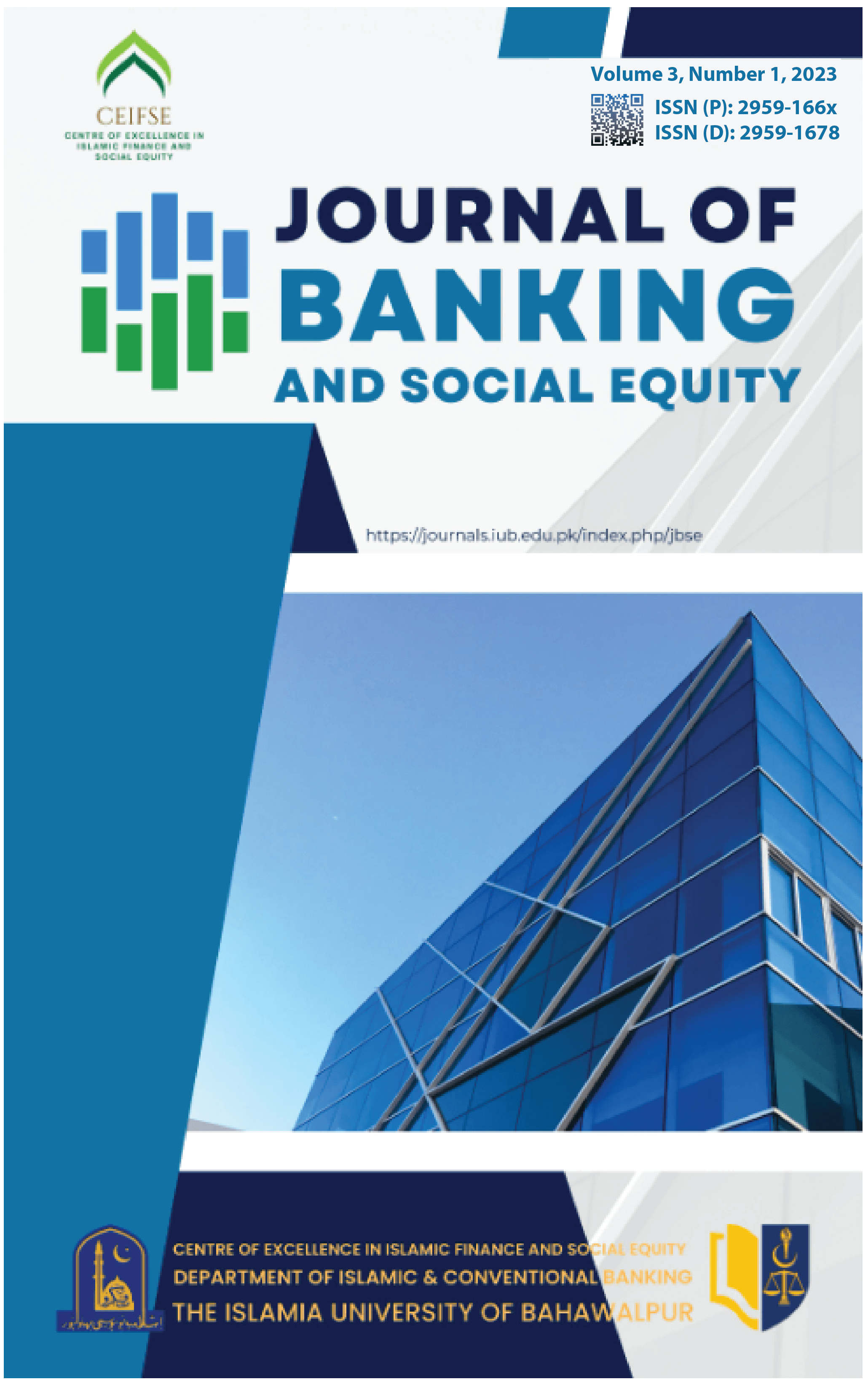 Downloads
How to Cite
Husnain Ahmed, & Shazia Afzal. (2023). Pool Management Practices of Islamic Banks and Their Impact on Profitability. Journal of Banking and Social Equity (JBSE), 2(1), 55–72. https://doi.org/10.52461/jbse.v2i1.2029
License
Copyright (c) 2023 Husnain Ahmed, Shazia Afzal
This work is licensed under a Creative Commons Attribution-NonCommercial 4.0 International License.