Helga Lili Wolff's Study of Religions, Conversion to Islam, Qur'anic Authorship and Da'wah Services
Keywords:
Qur'an, Da'wah, Conversion to Islam, Helga Lili Wolff, Fatima Grimm, Muslim Community in Germany
Abstract
Helga Lili Wolff (1934-2013) became famous as Fatima Grimm after converting from Christianity to Islam. She began to think that many questions related to Christian beliefs were counterintuitive after not getting a satisfactory answer. After studying Islamic literature in the German language besides the literature of Allama Muhammad Asad and Maulana Maududi, she formally accepted Islam in 1960. she gained fame as a translator of the Quran, German translator, writer, and Islamic scholar. She made "Islam and the Muslim Community in Germany" her favorite subject. she wrote the translation and commentaries of the Qur'an in 5 volumes in German under the title "Die Bedeutung des korans Text und Kommentar". She also wrote a guidebook for the translation of the Holy Quran. She translated Taha Jay Alwani and Imaduddin Khalil's book "The Koran and Sunnah" together with Maryam Raisman. Apart from this, she wrote books for the training of Islamic beliefs, members of Islam, the Islamic family system, and the Islamic manners of castes and women and translated the books of other scholars into the German language. Her publication of Islam and the acceptance of Islam had far-reaching effects and results.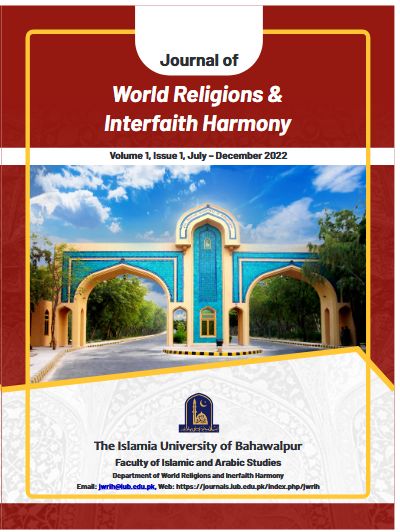 Downloads
How to Cite
Mujahid, M. A. (2022). Helga Lili Wolff's Study of Religions, Conversion to Islam, Qur'anic Authorship and Da'wah Services. Journal of World Religions and Interfaith Harmony, 1(1), 18–26. https://doi.org/10.52461/jwrih.v1i1.1614