The Role of Dar-ul-Uloom Muhammadia Ghousia in Promoting Islamic Education
Abstract
Dar-ul-Uloom Muhammadia Ghousia was established in Bhera in 1925. It was a small city away from district head quarter. Bhera was famous due to its historical background. Huzoor Zia-ul-Ummat, Shaykh Muhammad Karam Shah (R.A), the son of Shaykh Muhammad Shah (R.A) completed his education at Al-Azhar University ( Cairo, Egypt) in1957. After this he took the responsibility of world's famous, Dar-ul-Uloom Muhammadia Ghousia (DMG University Bhera).He was a man of moderate temperament, unusual courage and unconquerable will. Peer Karam Shah (R.A) was full of God gifted qualities. His mission of life was to mould the state of Pakistan according to Islamic law. He was well aware of the changes of time. He made a decent decision to change the course of Dar-ul-Uloom according to religious necessities of time and also promoted modern knowledges. DMG was one of the first educational istitute of its kind to use syllabus of both Islamic knowledges and B.A in English for both boys and girls. Dar-ul-Uloom made a revolutionary decisions according to the requirements of time.
   Peer Karam Shah Azhari decided to start the series of branches of Dar-ul-Uloom Muhammadia Ghousia. After this, publications were published in order to publish Islamic books. Thousands of students benefited here. Peer Sahb issued an islamic magazine "Zia-e-Harem" to convey his message to the political and religious circles.Dar-ul-Uloom has become a trustworthy institute of Pakistan and also reached about half a century in terms of age. In various government and privates institutes, graduate scholars of Dar-ul-Uloom are performing their roles. So there is no doubt to say that DMG has played an important role in promoting education and has included in the list of the best educational institutes of the century. The role of DMG in promoting Islamic education is tried to discuss in this essay.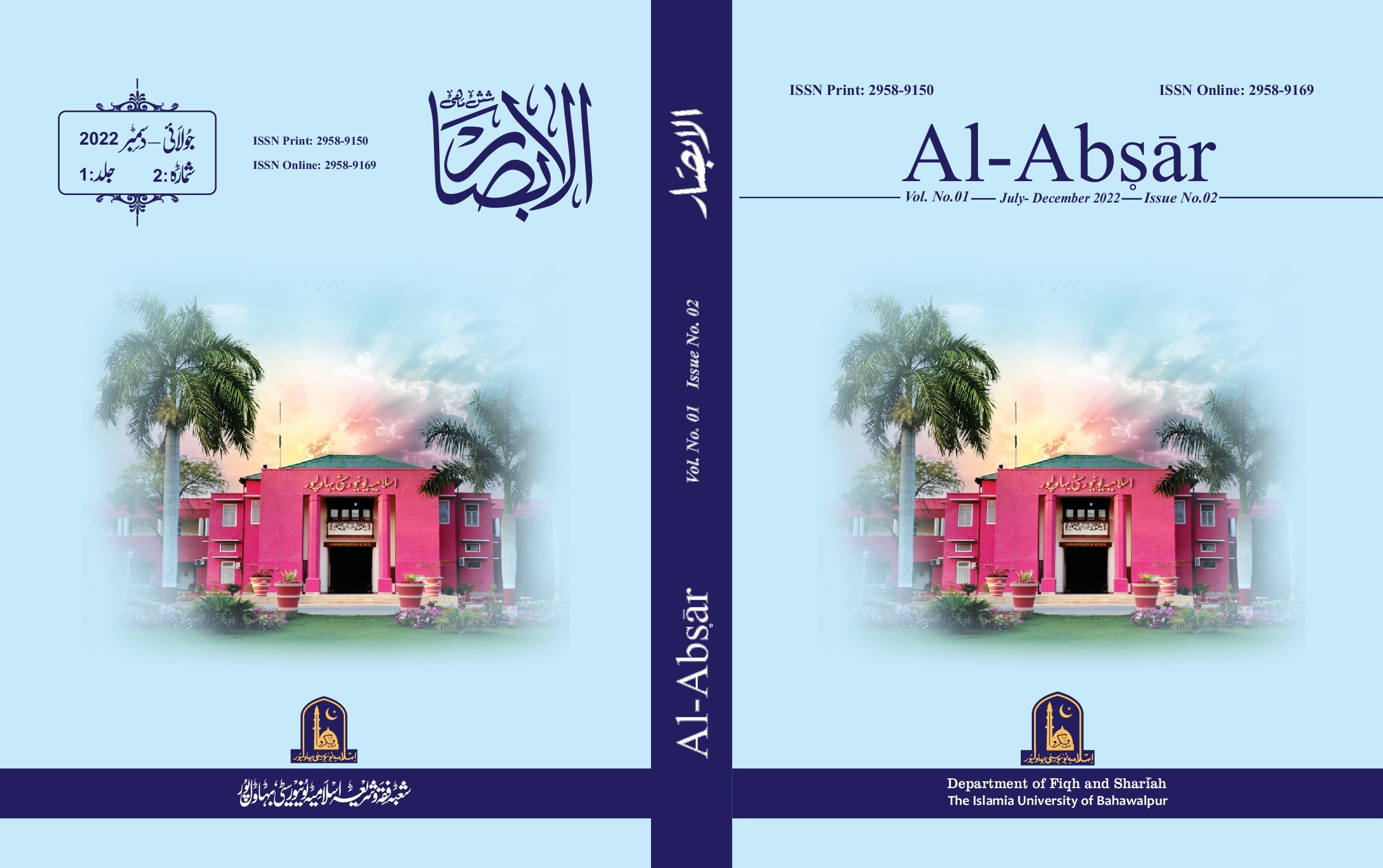 Downloads
How to Cite
Dr. Hafiz Abdul Majeed. (2022). The Role of Dar-ul-Uloom Muhammadia Ghousia in Promoting Islamic Education. Al-Abṣār (الابصار), 1(2), 41–58. https://doi.org/10.52461/al-abr.v1i2.1486
License
Copyright (c) 2022 Al-Abṣār (الابصار)
This work is licensed under a Creative Commons Attribution-NonCommercial 4.0 International License.