Contemporary interpretations and Shariah restrictions of adornment
زیب و زینت کی عصری تعبیرات و شرعی تحدیدات
Abstract
The religion of Islam, by removing the impurities prevailing on the meaning of beauty, made it fine and beautified and pointed out the prominent limits and signs according to its true beauty, so that beauty and masculine perfections and distinctions can be found in the realm of virtue free from stupidity and shamelessness. Also, that the one who adopts beauty should not fall into any forbidden actions that offend the Lord or misperceptions or doubts that spoil the creation. It is clear from the Sharīaḥ arguments that transgressing the boundaries between men's and women's adornment is highly disliked by the religion of Islam. This destroys morals and character. The values of the virtues are shaken, the greatness of the nation and the purity of the society are weakened and its consequences are extremely fatal and destructive, therefore in view of the fulfilling the desires of being attractive, in such a way that the desire to look attractive, is also fulfilled and does not exceed the rules and regulations of the religion.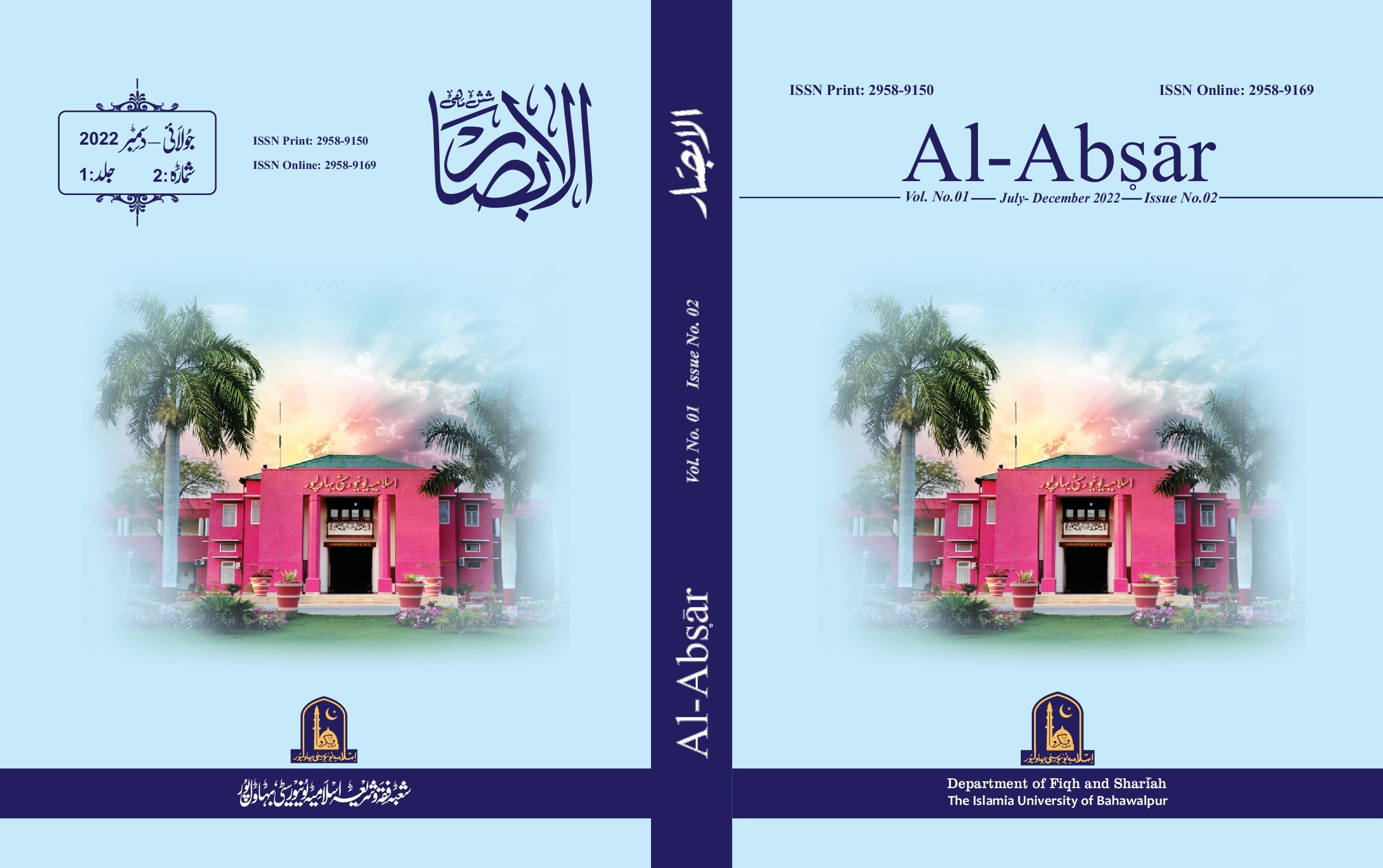 Downloads
How to Cite
Dr. Muhammad Sadiq. (2022). Contemporary interpretations and Shariah restrictions of adornment: زیب و زینت کی عصری تعبیرات و شرعی تحدیدات. Al-Abṣār (الابصار), 1(2), 33–46. https://doi.org/10.52461/al-abr.v1i2.1488
License
Copyright (c) 2022 Al-Abṣār (الابصار)
This work is licensed under a Creative Commons Attribution-NonCommercial 4.0 International License.