What Is the Role of Transformational Leadership in SMEs? A Review Paper
Keywords:
Transformational leadership, SMEs, leadership style
Abstract
Purpose: The aim of this research paper is to investigates the role of "TL (Transformational Leadership)" in SMEs (small and medium enterprises).
Methodology: The methodology adopted is this study is Systematic literature review.  Total 58 articles have been shortlisted out of 201 downloaded articles based on quality and relatability with topic and reviewed in order to reach conclusion. Articles publish in last 12 years in high-ranked Scimago journals (SRJ) are downloaded.
Findings: This study provides a cross cultural view. This systematic review reveals that among all the advanced leadership styles, transformational leadership style is most influential in terms of survival, performance, organizational learning and innovation. Among the four components of transformational leadership, intellectual stimulation is highly associated with firm performance.
Limitations of Research /Future Recommendations:  the scope of this study is limited to just SMEs, and it will be interesting if future research analyze the impact of transformational leadership on public and private companies and corporations.
Theoretical/ Practical Implication: This study added a synthesized view of "the role of transformational leadership in the SMEs" in the existing literature. This study provides a guide to the leader of SMEs regarding implications of transformational leadership in SMEs and suggest leaders to adopt transformational leadership in order to become an innovative firm and increase performance. 
Originality/Value: A comprehensive systematic review of the literature on the impact of transformational leadership on SMEs has been done in this study. This study stated the outcomes of TL in SMEs in different countries which increase generalizability.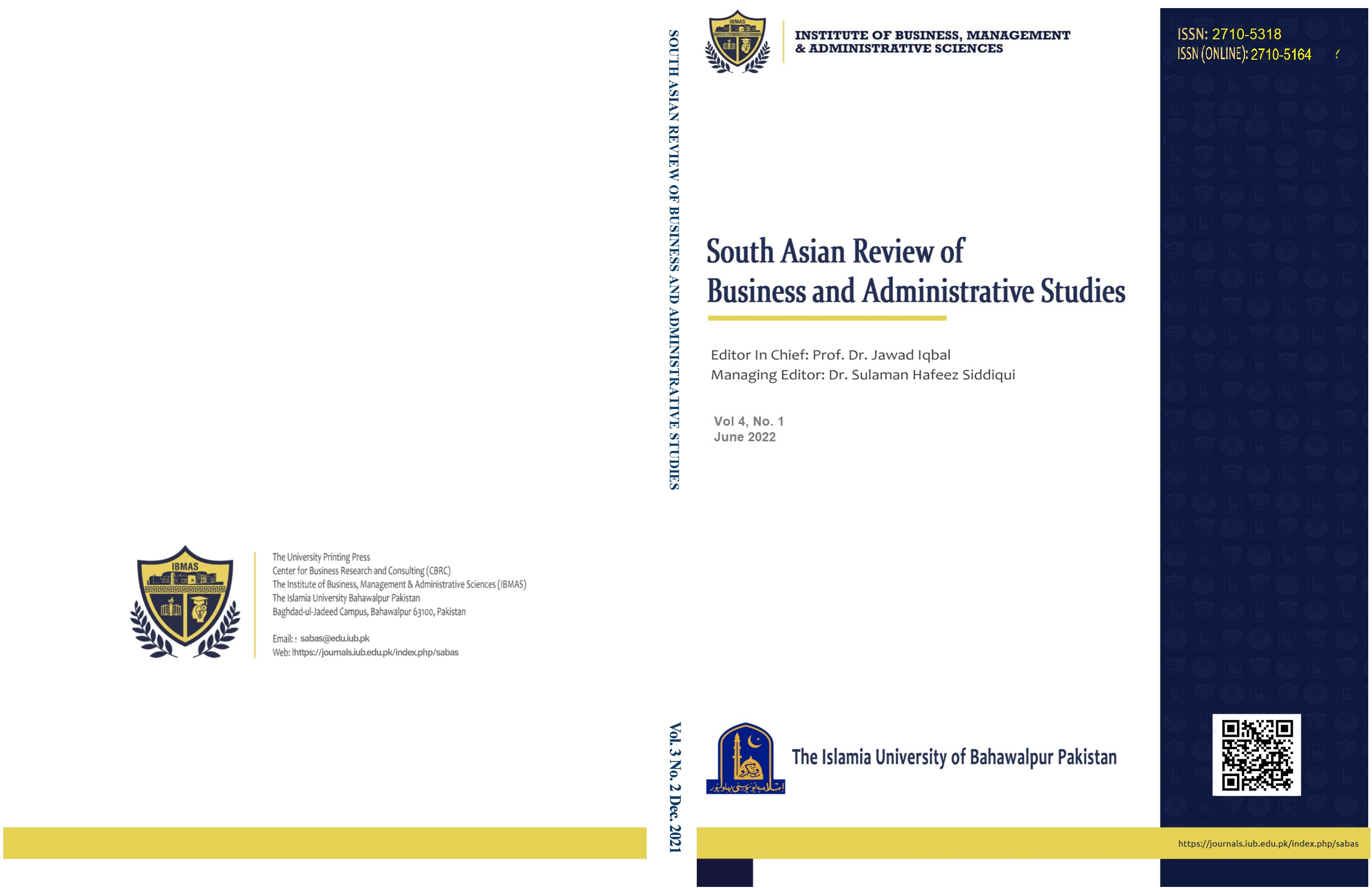 Downloads
How to Cite
Jabeen, S. . (2022). What Is the Role of Transformational Leadership in SMEs? A Review Paper. South Asian Review of Business and Administrative Studies (SABAS), 4(1), 1–14. https://doi.org/10.52461/sabas.v4i1.1021
License
Copyright (c) 2022 Shaista Jabeen
This work is licensed under a Creative Commons Attribution-NonCommercial 4.0 International License.
The authors submitting and publishing in SABAS agree to the copyright policy under Creative Commons CC-BY-NC 4.0 International license (Attribution-Non Commercial 4.0 International). Under this license, the authors published in SABAS retain the copyright including publishing rights of their scholarly work and agree to let others remix, tweak, and build upon their work non-commercially.