Waqf Model of Madinah Mawaddah Waqf City: An Analysis
Keywords:
Madinah Mawaddah Waqf City (MMWC), land waqf, cash waqf
Abstract
The private initiation to establish waqf has spurred the development of waqf worldwide. Corporations, companies, and Islamic financial institutions in several countries such as Turkey, Pakistan, and Malaysia have created, managed, and distributed waqf proceeds to the designated beneficiaries in various sectors, namely, health, education, and social. Recently, Pahang State Foundation (Yayasan Pahang), a subsidiary of the Malaysian state of Pahang, launched Madinah Mawaddah Waqf City (MMWC) with the dedication of 187 acres of land as waqf to Pahang Islamic Religious and Malay Customs Council (MUIP). The initiative to develop MMWC is considered one of the most significant waqf land development projects undertaken by a private company in Malaysia. The paper aims to study and analyze the structure of the waqf model of MMWC, which includes the governance, management, and underlying Shariah principles applied to establish MMWC.  It is a conceptual paper, and the authors use content analysis, library research, and case study methods to reach the findings. The findings of this study could provide some insight on the application of the waqf model within the institutional framework of a corporate or private company. Future studies can examine other aspects of waqf management more specifically, such as financial aspects.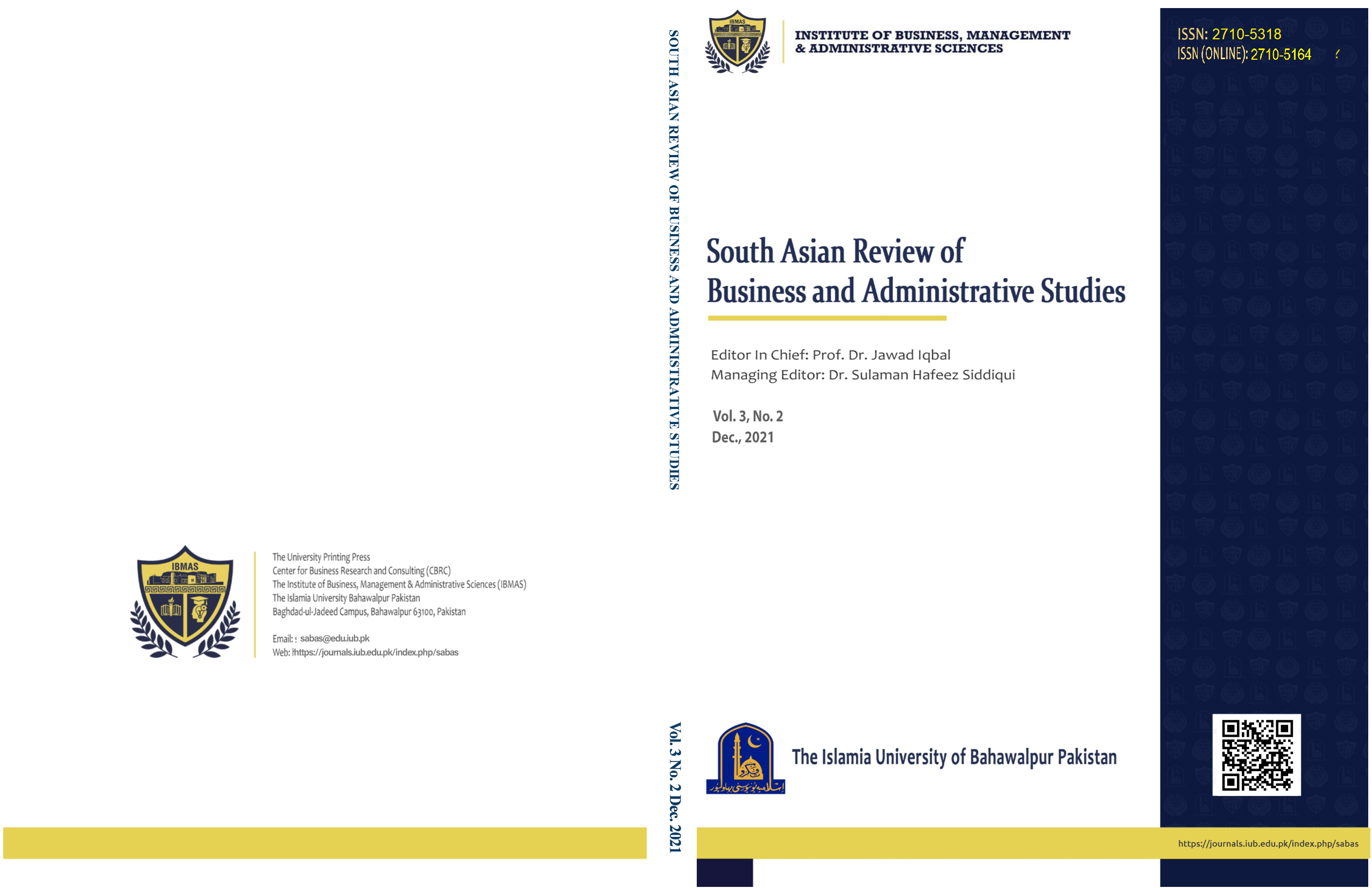 Downloads
How to Cite
Ramli, A. M., Hamdan, N., & Jalil, A. (2021). Waqf Model of Madinah Mawaddah Waqf City: An Analysis. South Asian Review of Business and Administrative Studies (SABAS), 3(2), 121–130. https://doi.org/10.52461/sabas.v3i2.738
License
The authors submitting and publishing in SABAS agree to the copyright policy under Creative Commons CC-BY-NC 4.0 International license (Attribution-Non Commercial 4.0 International). Under this license, the authors published in SABAS retain the copyright including publishing rights of their scholarly work and agree to let others remix, tweak, and build upon their work non-commercially.