Waqf Conceptual Model: A Practical Implementation for a Private Specialist Hospital
Keywords:
Social insecurity, healthcare expenses, waqf conceptual model, State Islamic Religious Council (MAIN)
Abstract
The purpose of this paper is to propose a viable conceptual structure for waqf model in a private specialist hospital setting which has yet to be implemented through cooperation between Waqf Corporation of the State Islamic Religious Council (MAIN) and An-Nur Specialist Hospital (ANSH). There is certainly an urgent need to harness this collaboration since the society is afflicted by all sorts of economic and social insecurity and also due to the relatively high rising healthcare expenses incurred especially in private specialist hospital. This preliminary study is based on academic literature and also institutional data documentation methods. Ever since ANSH moved to its new premise at Section 15, Bandar Baru Bangi from June 2019, the empirical data of its expenses and billing can currently be formed as a basis for this study. This collaboration between a MAIN institution and ANSH opens up a new dimension in the waqf structure in Malaysia, especially the model for a private specialist hospital. The findings are expected to further boost the involvement of MAIN with other private specialist hospitals in waqf activities. The results obtained can help improve the socio economy of Muslims and non-Muslims especially in the aspects of healthcare.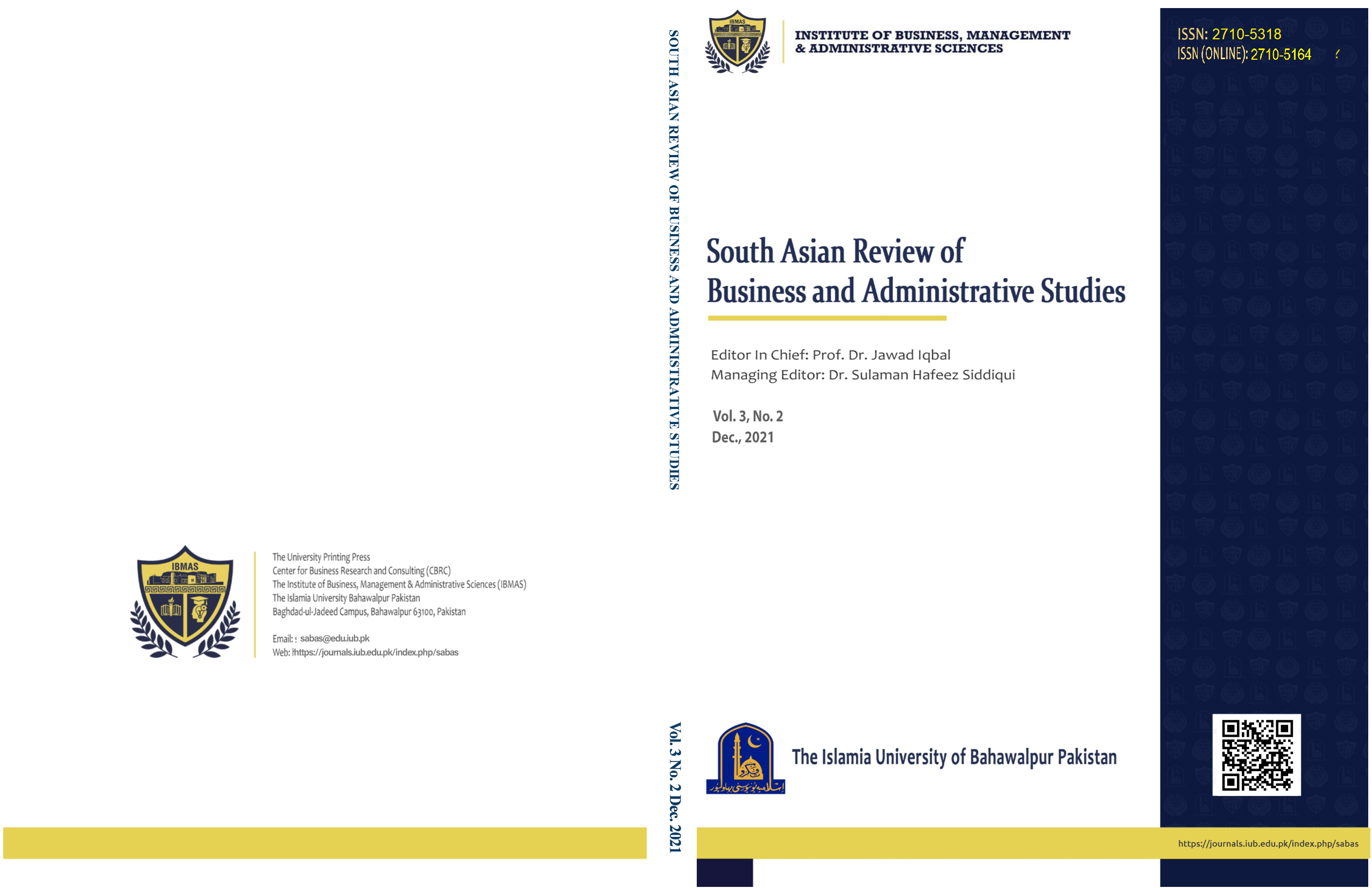 Downloads
How to Cite
Shariff, S. M., & Mahamood, S. M. (2021). Waqf Conceptual Model: A Practical Implementation for a Private Specialist Hospital. South Asian Review of Business and Administrative Studies (SABAS), 3(2), 107–120. https://doi.org/10.52461/sabas.v3i2.739
License
The authors submitting and publishing in SABAS agree to the copyright policy under Creative Commons CC-BY-NC 4.0 International license (Attribution-Non Commercial 4.0 International). Under this license, the authors published in SABAS retain the copyright including publishing rights of their scholarly work and agree to let others remix, tweak, and build upon their work non-commercially.