The Shopping Movement at the Neighborhood: The Best Solution to Increase Zakat of Trade in Indonesia
Keywords:
Shopping at neighbor's stalls, solutions, commercial zakat
Abstract
This study examines the best solution to increase commercial zakat. This study aims to determine the public's understanding of zakat, to determine public knowledge about the movement and benefits of shopping at neighboring stalls, as well as the potential for increasing trade zakat through shopping movements at neighboring stalls. This type of research is qualitative phenomenology, data collection techniques through interviews with sources and used as primary data. The study concluded that: 1) The main sources of information about zakat came from mosques 33.3%, friends 15.7%, social media/internet 14.3%. Understanding of trade zakat who understands (knows and knows very well) is 60%, slightly understands 23%, and those who do not understand 17%. This result is corroborated by knowledge of the zakat recipient groups where 23% mention 4 to 8 groups, 71% mention 1 to 3 groups, 6% do not mention the recipient groups; 2) The shopping movement at a neighboring shop is known by 67% of respondents, and 33% of respondents who do not know. Benefits of shopping at neighboring stalls: a) increasing micro-economy 33%; b) Alms / sharing to neighbors 26.9%; c) Friendship / brotherhood 25%; and d) easy to get the needs of 14.1%. The intensity of shopping to the neighboring shop is 79% often, and 21% rarely; 3) If this movement is implemented, respondents will increase their shopping at neighboring stalls by 59%, no longer shopping at national retailers by 3%, but there are still 38% who continue to shop as usual.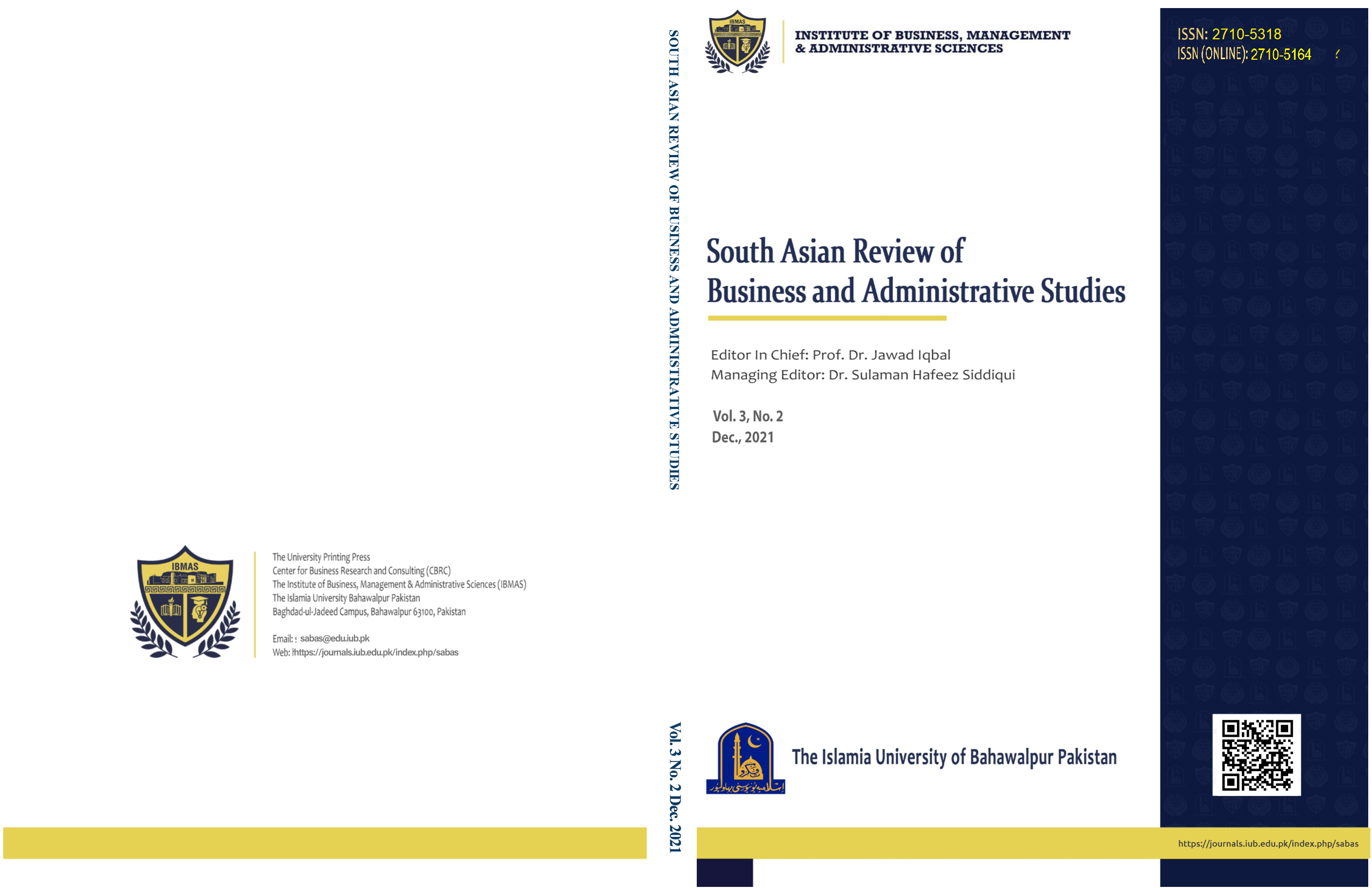 Downloads
How to Cite
Batjo, N., Alwi, M., Nursam, N., & Mulyasari, N. (2021). The Shopping Movement at the Neighborhood: The Best Solution to Increase Zakat of Trade in Indonesia. South Asian Review of Business and Administrative Studies (SABAS), 3(2), 75–88. https://doi.org/10.52461/sabas.v3i2.740
License
The authors submitting and publishing in SABAS agree to the copyright policy under Creative Commons CC-BY-NC 4.0 International license (Attribution-Non Commercial 4.0 International). Under this license, the authors published in SABAS retain the copyright including publishing rights of their scholarly work and agree to let others remix, tweak, and build upon their work non-commercially.