قرآن وسنت کی روشنی میں قوامیت مرد کی وجوہات،ایک عصری وتحقیقی جائزہ
Reasons of Man Supremacy in the light of Qur'an and Sunnah: Contemporary Research review
Keywords:
Social Unit, Authoritative, Responsibilities, Necessities, Family life
Abstract
Islam Guides us in every field of life. Family is a blessing of Allah Almighty. Family is the first institute of a society which plays vital role in the moral, ethical and social development of an individual unit of society. Islam gives us strong and complete code of family life. Allah Almighty distributed responsibilities of every member of family according to his / her abilities. Family has two basic components Husband and wife. As a male member ,Allah has put all main responsibilities of family on male's shoulders to make him head of the family. Now husband has to provide all necessities to his family. He is responsible to give protection, respect and all other requisites to his family. While fulfilling these responsibilities, he faces many problems, works harder day and night and provides all possible facilities to his beloved ones. Contemporary family system is going to lose its impact on individual and collective level as well. Positive role of family is abolishing rapidly in different aspects. Woman should have equal powers and authorities. She has to be a family head instead of man. She should have equal decision powers like man. In this article, I will highlight the reasons of male Dominance in Family as well as in society in the light of Quran and Sunnah. I will also highlight that the difference in the responsibilities and rights of men and women is not a sign of contempt for women and the superiority of men, but it also refers to the difference in the scope of work with the interests and passions of men and women.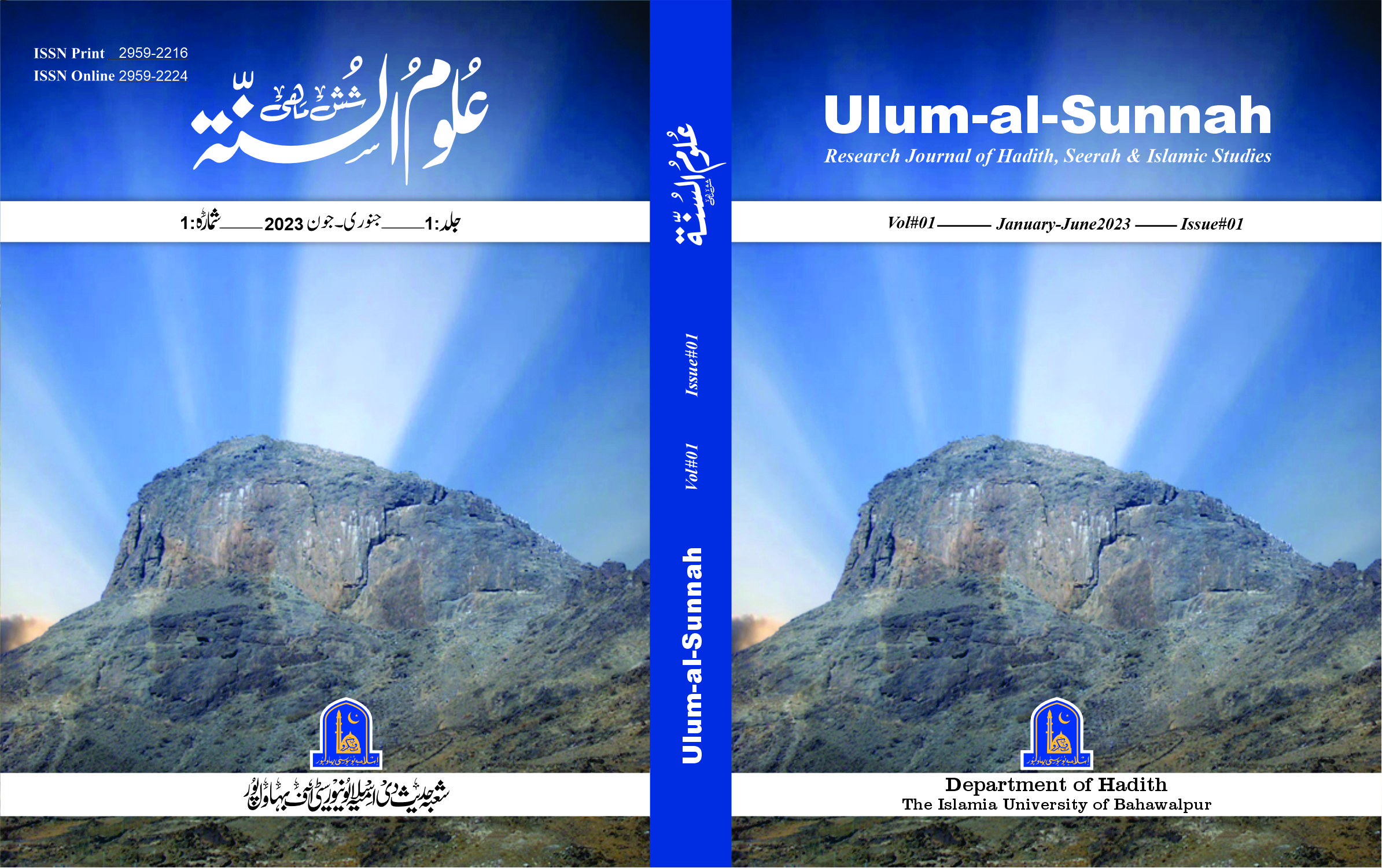 Downloads
How to Cite
Hameed, Dr. Hafiza Bareera, and Shahana Qadeer. 2023. "قرآن وسنت کی روشنی میں قوامیت مرد کی وجوہات،ایک عصری وتحقیقی جائزہ: Reasons of Man Supremacy in the Light of Qur'an and Sunnah: Contemporary Research Review". Ulūm Al-Sunnah 1 (01):15-24. https://doi.org/10.52461/uas.v1i01.1745.
License
Copyright (c) 2023 Ulūm al-Sunnah
This work is licensed under a Creative Commons Attribution-NonCommercial 4.0 International License.