کمیشن کی مروجہ صورتیں اورقرآن وسنت کی روشنی میں شرعی احکام کا تحقیقی جائزہ
Prevailing forms of Commission and Sharīʿah Rulings in the light of Qur'ān and Sunnah
Keywords:
Forms of Commission, City-Dweller
Abstract
This article provides an overview of the Commission market. Taking commission in Islam is permissible and halal. There are instructions about it in the Qur'an and Hadith. The Holy Prophet (PBUH) said, Muslims are bound by mutual terms. That is, in the case of buying and selling, if such a condition is imposed which is not contrary to the contract of sale, nor is it declared invalid and illegal by the Sharia, then it may be followed, Since the practice of receiving commission is neither contrary to the contract of sale nor invalidated by sharīʿah, it is obligatory to be fulfilled. The Holy prophet (PBUH) has prohibited only one special form of transaction from commission which is, letting a city-dweller buy and sell and take commission from desert-dweller. Since these people usually buy and sell only in times of extreme need and on a limited scale. Therefore, it is not fair to collect commission from such people. It is permissible and halal to take the wages/commission of brokerage, however ignorance of halal and haram, selfishness, greed, and other unethical practices are prevalent among Muslims. As Muslims have moved away from Islamic teachings, Due to this digression, situations arise which are completely illegal and wrong. The Shariah rulings about these clarify the legal and illegal situations.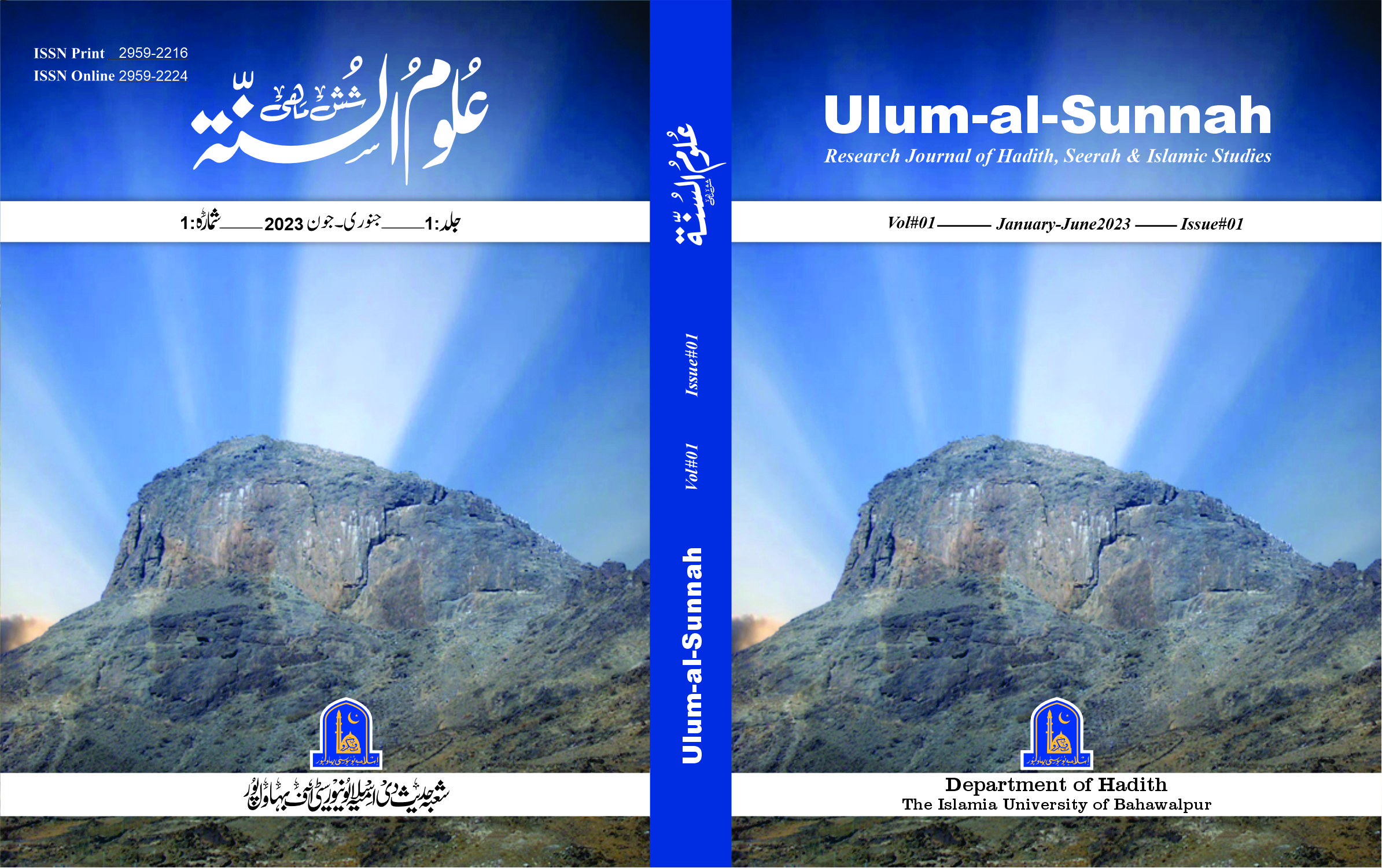 Downloads
How to Cite
Hina Anwar, and Dr. Hafiz Hamid Hammad. 2023. "کمیشن کی مروجہ صورتیں اورقرآن وسنت کی روشنی میں شرعی احکام کا تحقیقی جائزہ: Prevailing Forms of Commission and Sharīʿah Rulings in the Light of Qur'ān and Sunnah". Ulūm Al-Sunnah 1 (01):01-14. https://doi.org/10.52461/uas.v1i01.1818.
License
Copyright (c) 2023 Ulūm al-Sunnah
This work is licensed under a Creative Commons Attribution-NonCommercial 4.0 International License.