دنیائے اسلام کا عظیم المرتبت امیرالبحر باربروسہ
The Greatest Muslim admiral Barbarossa
Keywords:
naval strategist, Mediterranean, Formidable, Muslim Admiral Barbarossa, Islamic History
Abstract
Khayr al-Din Barbarus (1478-1546) was a Turkish admiral and naval strategist who played a key role in ottoman expansion  and dominance in the Mediterranean during the 16th century . His original name was khizr and he was later given the name Barbarossa (red beard) by the Turks because of his flaming red hair and beard. In 1533, Barbarossa was appointed as the grand admiral of the ottoman navy by sultan Suleiman the magnificent. He went on to lead a massive expedition to conquer the North African coast, which had fallen in to the hands of European powers. Barbarossa and his fleet captured Tunis, Algiers and other important cities, establishing ottoman dominance in the region. Barbarossa was known for his military genius and tactical Brilliance. He was a master of strategy and was able to outmaneuver his enemies even who outnumbered. His reputation was such that when he landed on a shore, many would flee in terror, knowing that they would soon be facing one of the greatest naval commanders of all time. In conclusion, hayreddin Barbarossa was a legendary figure who left an indelible mark on history . He was a fearless warrior, a brilliant strategist, and a shrewd diplomat. His exploits at sea and his conquests on land made him a formidable opponent to his enemies, and his name is still remembered today as a symbol of strength and power.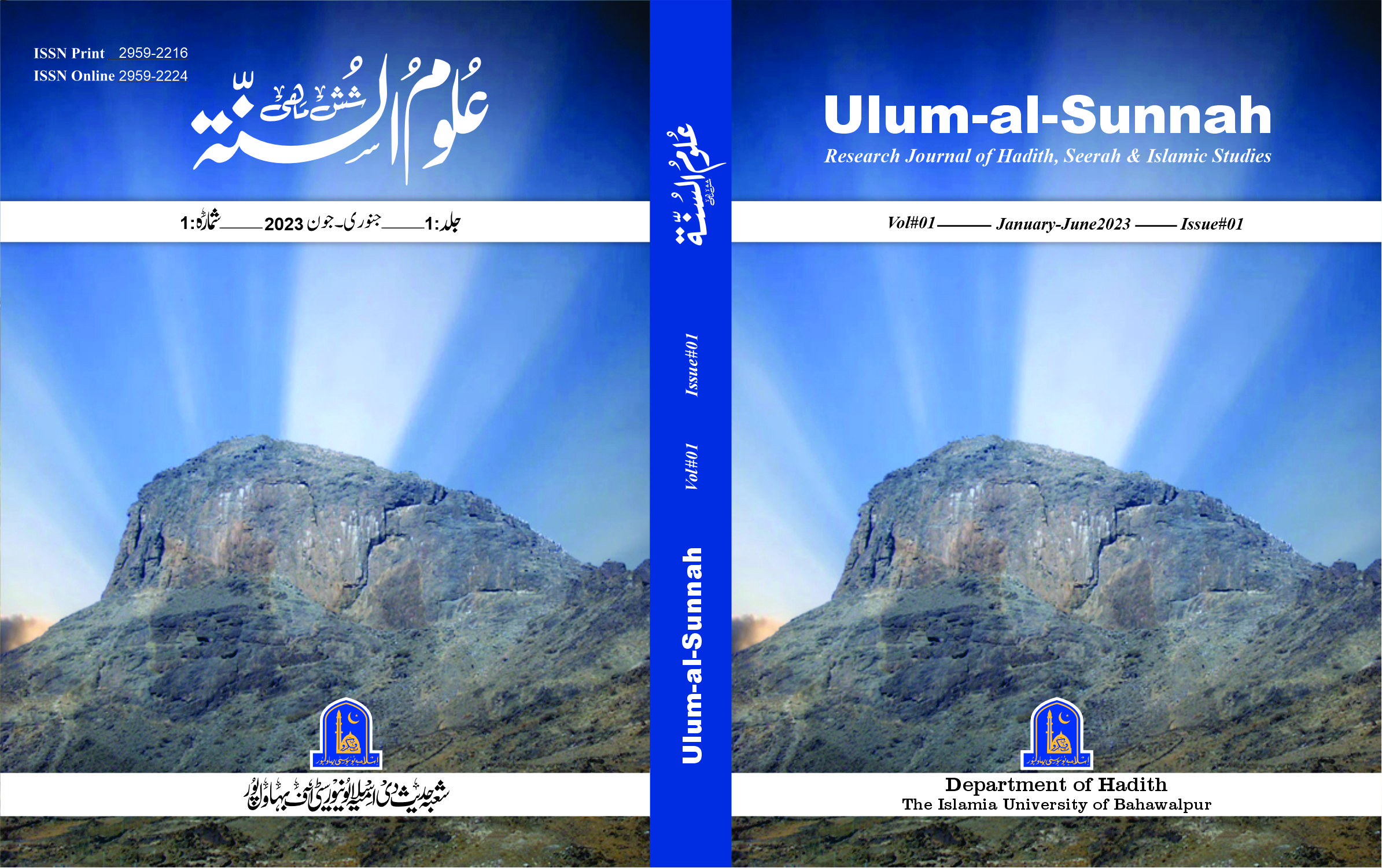 Downloads
How to Cite
Ahmed, Dr. Faizan. 2023. "دنیائے اسلام کا عظیم المرتبت امیرالبحر باربروسہ: The Greatest Muslim Admiral Barbarossa". Ulūm Al-Sunnah 1 (01):25-35. https://doi.org/10.52461/uas.v1i01.1866.
License
Copyright (c) 2023 Ulūm al-Sunnah
This work is licensed under a Creative Commons Attribution-NonCommercial 4.0 International License.