Denoting the commandments of the actions of the Prophet
دلالۃ افعال النبی صلی اللہ علیہ وسلم المجردۃ عن القرائن علی الاحکام
Keywords:
Actions, rulings, the Holy Prophet, jurisprudence.
Abstract
The Companions of Usul Al-Fiqh have established a chapter on the actions of the Holy Prophet (peace and blessings be upon him), in their books of principles, in order to point to the commands of the Holy Prophet, (peace and blessings be upon him) which are devoid of various verses. Do not refer to formal orders such as omissions or acts of slipping into a matter. And also those actions that are specific to the Prophet (peace be upon him) such as polygamy. Actions that indicate His commandments, such as your actions that clarify the entire commandments of the Holy Qur'an, and actions that we are commanded to follow.
If the Holy Prophet (Peace be upon him), did an act that was not among these three types and was devoid of any evidence that could indicate these types, would it be necessary for us to follow him or would he be a delegate? Or it will be permissible so that the arguments of all of them can be applied to him.
In this article, the same type of actions of the Prophet will be discussed and the opinions of the jurists will be presented.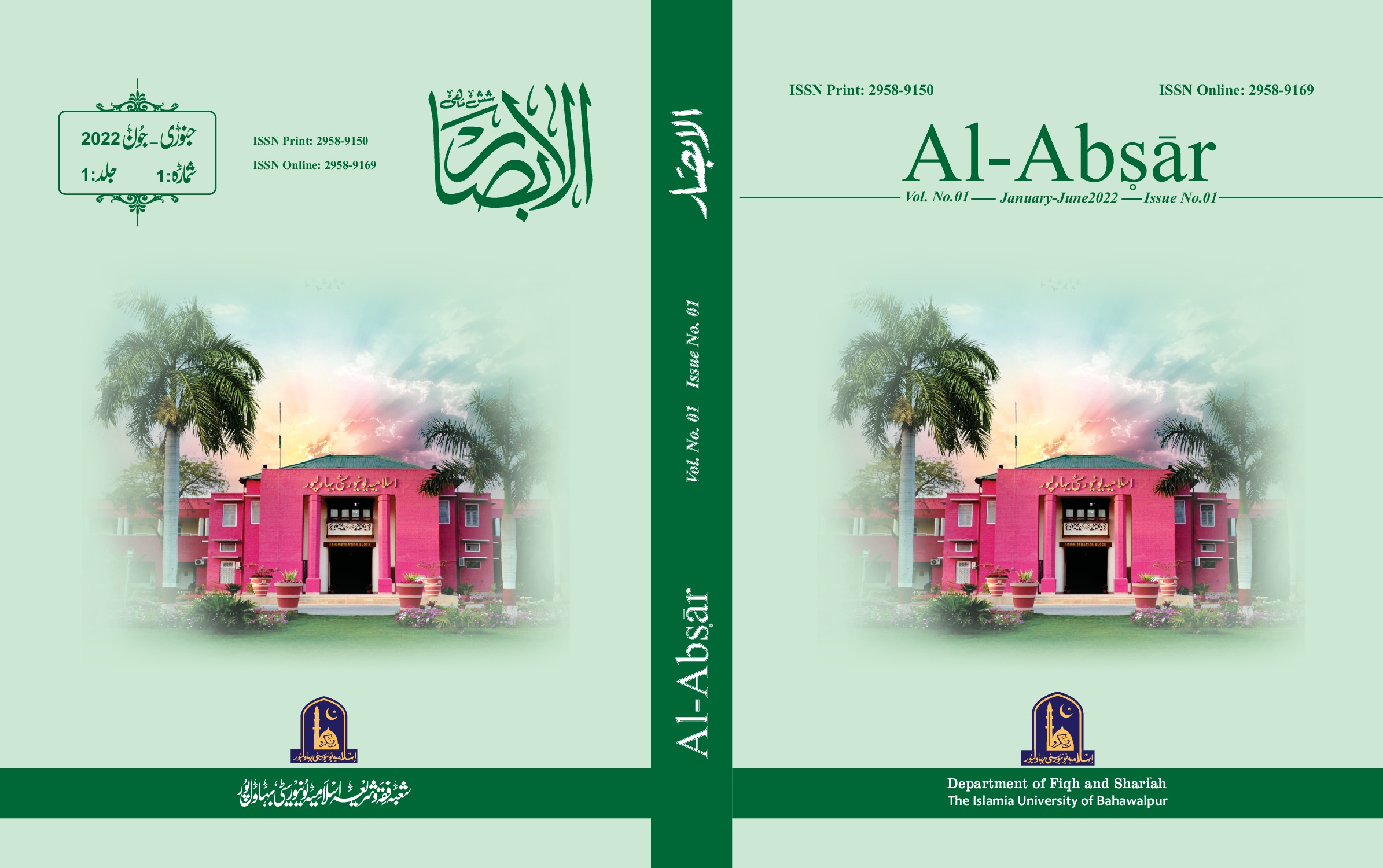 Downloads
How to Cite
Dr. Haitham Abdul Hameed. (2022). Denoting the commandments of the actions of the Prophet: دلالۃ افعال النبی صلی اللہ علیہ وسلم المجردۃ عن القرائن علی الاحکام. Al-Abṣār (الابصار), 1(01), 87–91. https://doi.org/10.52461/al-abr.v1i01.1381
License
Copyright (c) 2022 Al-Abṣār (الابصار)
This work is licensed under a Creative Commons Attribution-NonCommercial 4.0 International License.