Islamic Fiqh Academy (India) academic contributions and social impact
اسلامی فقہ اکیڈمی(انڈیا) کی علمی خدمات اور معاشرتی اثرات
Abstract
Islamic Fiqh Academy India is an institution which is the best academy in the whole world including India regarding modern issues. It is done through unity. The rapidity and efficiency of mass media has also attracted the scholars and jurists towards the use of these sources, so they also adopt the method of solving the problems of some aliases. Or the method of direct people was also adopted by the jurists considering the changing needs and circumstances.
The effects of Islamic Fiqh Academy are both academic and social. The avenues of ijtihad in many modern issues have been opened by this academy and the path of collective ijtihad has been made easy for the people of jurisprudence.
In this article, the services and academic and social effects of the Islamic Fiqh Academy will be described.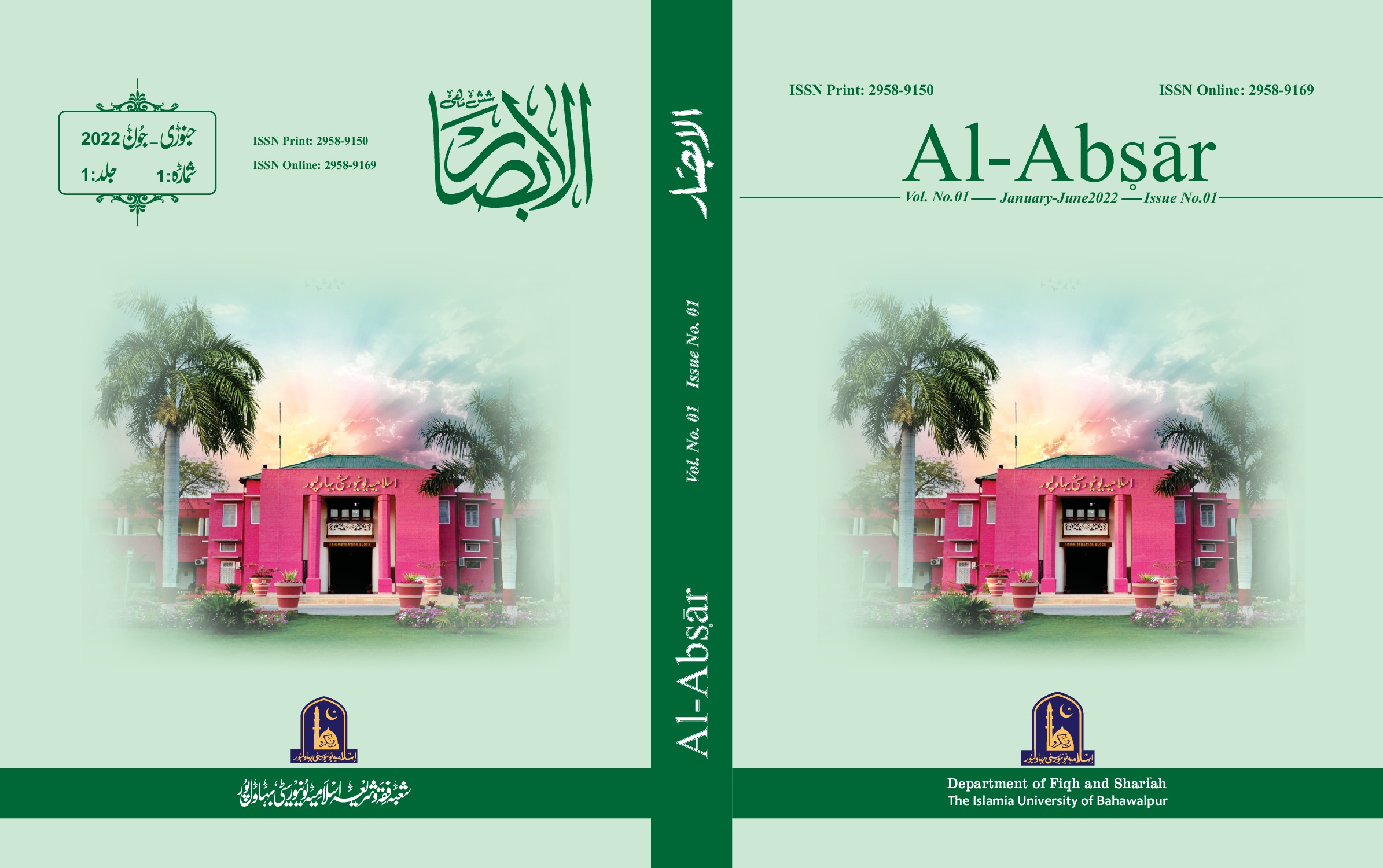 Downloads
How to Cite
Fatima, T. (2022). Islamic Fiqh Academy (India) academic contributions and social impact: اسلامی فقہ اکیڈمی(انڈیا) کی علمی خدمات اور معاشرتی اثرات. Al-Abṣār (الابصار), 1(01), 53–68. https://doi.org/10.52461/al-abr.v1i01.1382
License
Copyright (c) 2022 Al-Abṣār (الابصار)
This work is licensed under a Creative Commons Attribution-NonCommercial 4.0 International License.