Jurisprudential Interpretations of Shirk
شرک کی فقہی تعبیرات
Keywords:
Shirk, jurisprudential interpretations, Islamic teachings.
Abstract
Knowledge is either acquired or gifted by ALLAH. The latter refers to the knowledge bestowed upon the Messenger of ALLAH. The Final Prophet of ALLAH is the fountainhead of all knowledge in the universe. The knowledge man has acquired so far has been declared by ALLAH as little. But the Holy Prophet is the city of knowledge. Yet he is humble and his life history leaves for us a striking lesson of humility and modesty. We, therefore, can acquire maximum learning from the Prophetic source of knowledge which is his life conduct, the Seerah and the Divine Revelation, the Quran.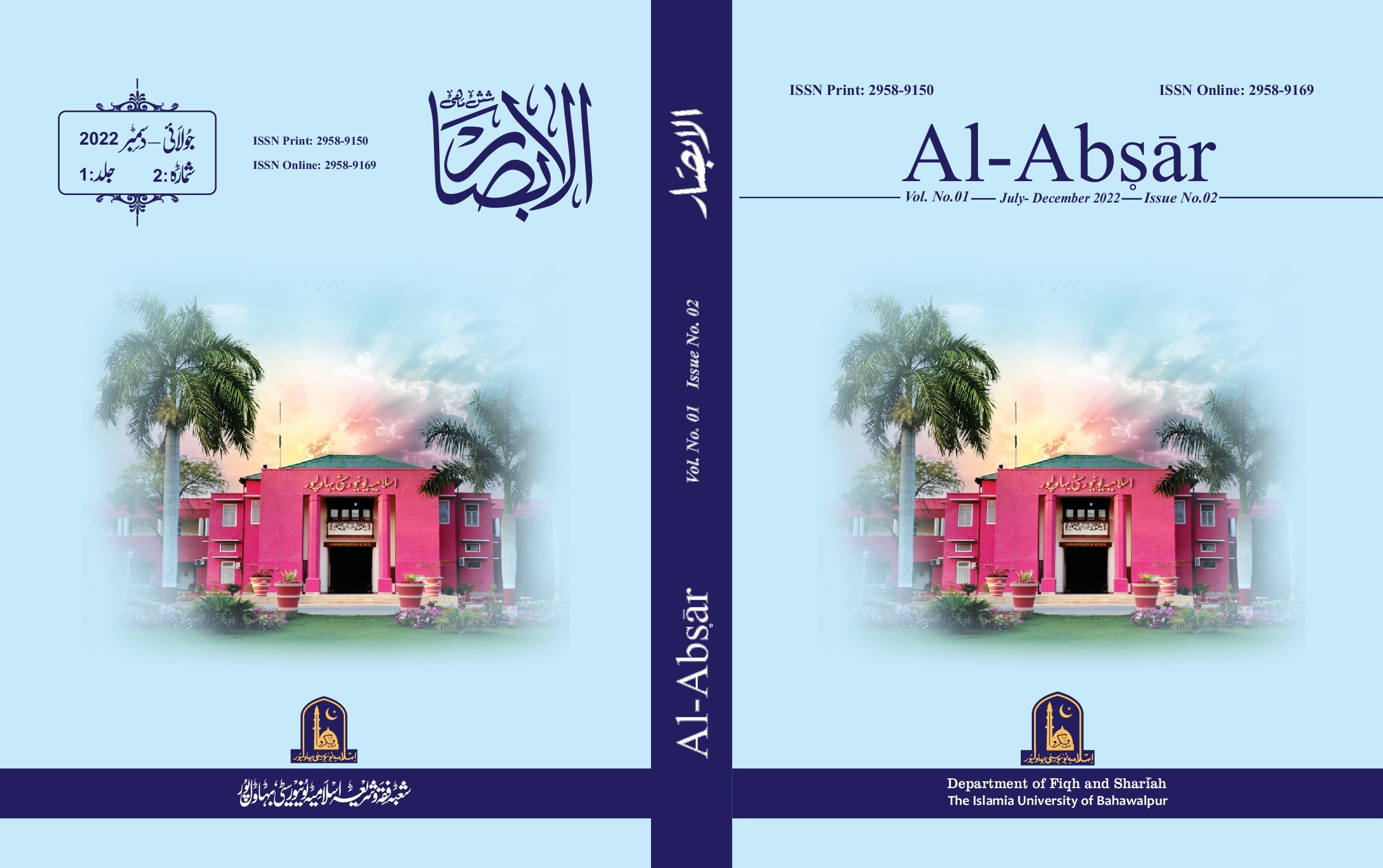 Downloads
How to Cite
Syed Muhammad Mubeen Shah. (2022). Jurisprudential Interpretations of Shirk: شرک کی فقہی تعبیرات. Al-Abṣār (الابصار), 1(2), 47–62. https://doi.org/10.52461/al-abr.v1i2.1489
License
Copyright (c) 2022 Al-Abṣār (الابصار)
This work is licensed under a Creative Commons Attribution-NonCommercial 4.0 International License.