Shariah Status of Sukuk Salam and its Conditions
صکوک سلم کی شرعی حیثیت اور اس کی شرائط
Abstract
    This article is about Sukuk Salam. It has been examined in the light of Sharia. This article contains the terms of Bai Salam and the Ahkam of Sukuk.It is a type of sale in which the buyer pays the price first. Whereas Bai' (the thing sold) is Adhaar (deferred). A sale is a sale by which the seller undertakes to deliver a specified item to the buyer on a specified date in the future in return for receiving a price in cash in advance .seller supplies the goods, such as wheat, after a certain period of time.
            Sukuk Salam are documents of par value that are issued to collect the principal of Bai Salam. Holders of sukuk become the owners of Muslim Fiyah i.e. property.
           A critical and comparative approach has been adopted in this paper. This paper provides a critical review of the theoretical and empirical literature on salam sukuk from three perspectives. This paper shows that the literature on salam sukuk is based mostly on qualitative research rather than quantitative research, with most of the scholarly research being conference and It is in the form of seminar papers
           If sukuk are issued on this basis, they will be of great importance in expanding Islamic finance and will play a major role in achieving the objectives of Shariah. The findings in this paper show that by identifying the risk inherent in sukuk salam, It can enable stakeholders to resolve related funding issues
            In the end, the result is that Sukuk Salam is permissible in Shari'ah. If no interest element is involved in it.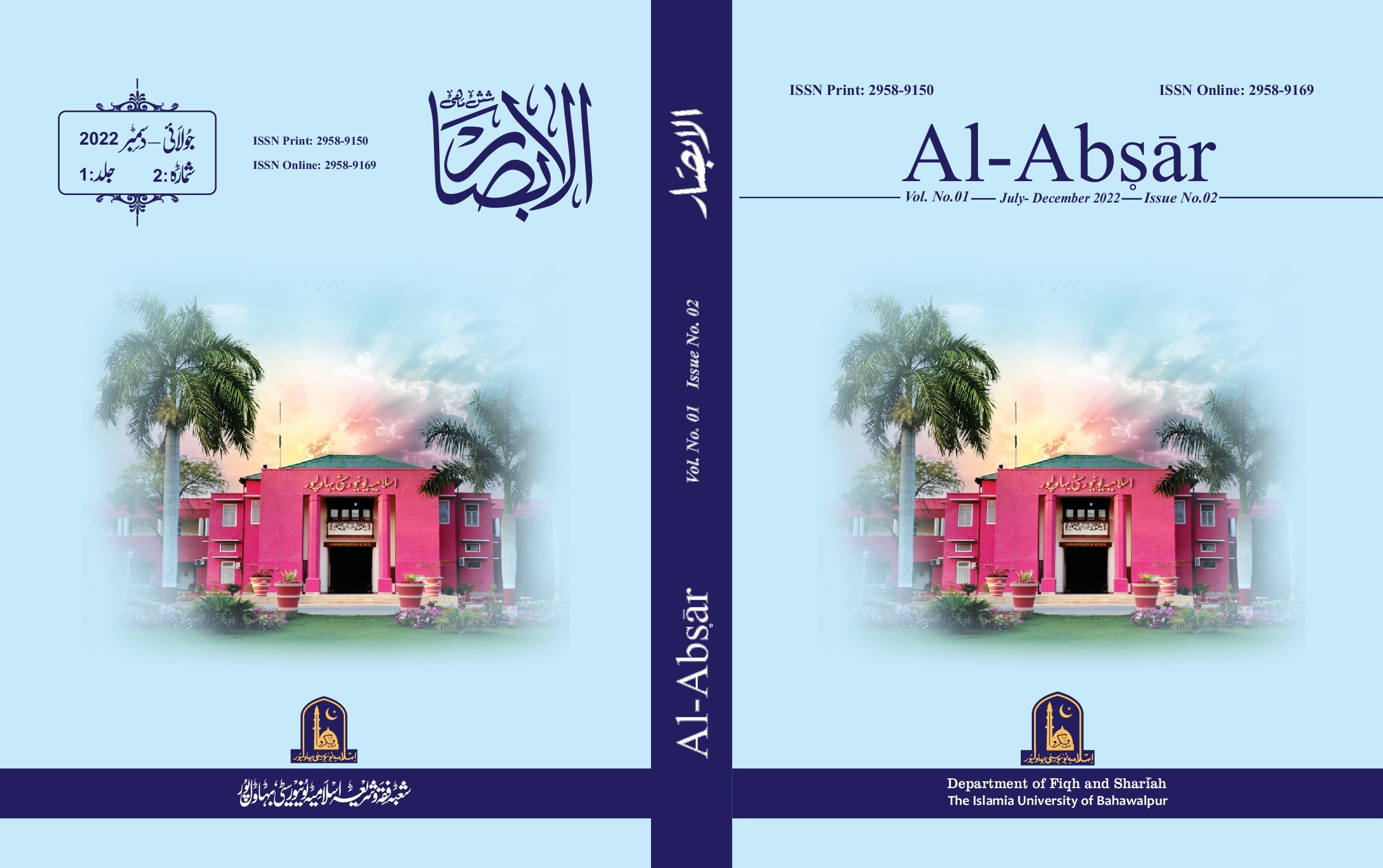 Downloads
How to Cite
Sarfraz Ajmal. (2022). Shariah Status of Sukuk Salam and its Conditions: صکوک سلم کی شرعی حیثیت اور اس کی شرائط. Al-Abṣār (الابصار), 1(2), 71–88. https://doi.org/10.52461/al-abr.v1i2.1508
License
Copyright (c) 2022 Al-Abṣār (الابصار)
This work is licensed under a Creative Commons Attribution-NonCommercial 4.0 International License.