Difference between Transgender & LGBTQ+, History & Controversial Transgender Act in Pakistan
میں فرق، تاریخ اور متنازعہ ٹرانس جینڈر ایکٹ پاکستان LGBTQ+ خواجہ سراء اور
Abstract
ABSTRACT
Most people especially in Pakistan consider, every transgender to be a part of the International LGBTQ+ movement. In the past, opportunities were available to Trans genders to lead a dignified life. Apart from the excellent jobs in the Courts & Places of the rulers & government officials in the sub-continent (Indo-Pak). He also had a prestigious position in the society. But in present Age, unlike other disabled people in the society, they are forced to live a very humiliating & difficult life.
In the decision of the Supreme Court of Pakistan on September 25, 2012, it was said that Trans genders have all the rights guaranteed by the constitutions. So, they can lead a normal life like other members of the society. This petition was filed by Islamic Jurist Dr. Muhammad Aslam Khaki. In light of the Supreme Court's decision, The National Assembly of Pakistan, passed the Trans gender persons protection of rights bill in May, 08, 2018. But due to the inclusion of a controversial clause in it, the entire bill became controversial. Although, it was rejected by all political parties in National Assembly in September 28, 2022.
It is also worth mentioning that if medical facilities are available to Trans genders till the age of puberty. Then, they do not remain Trans gender but become male or female. The article under review is written in this context.
Keywords: Transgender, LGBTQ+, Supreme Court, National Assembly.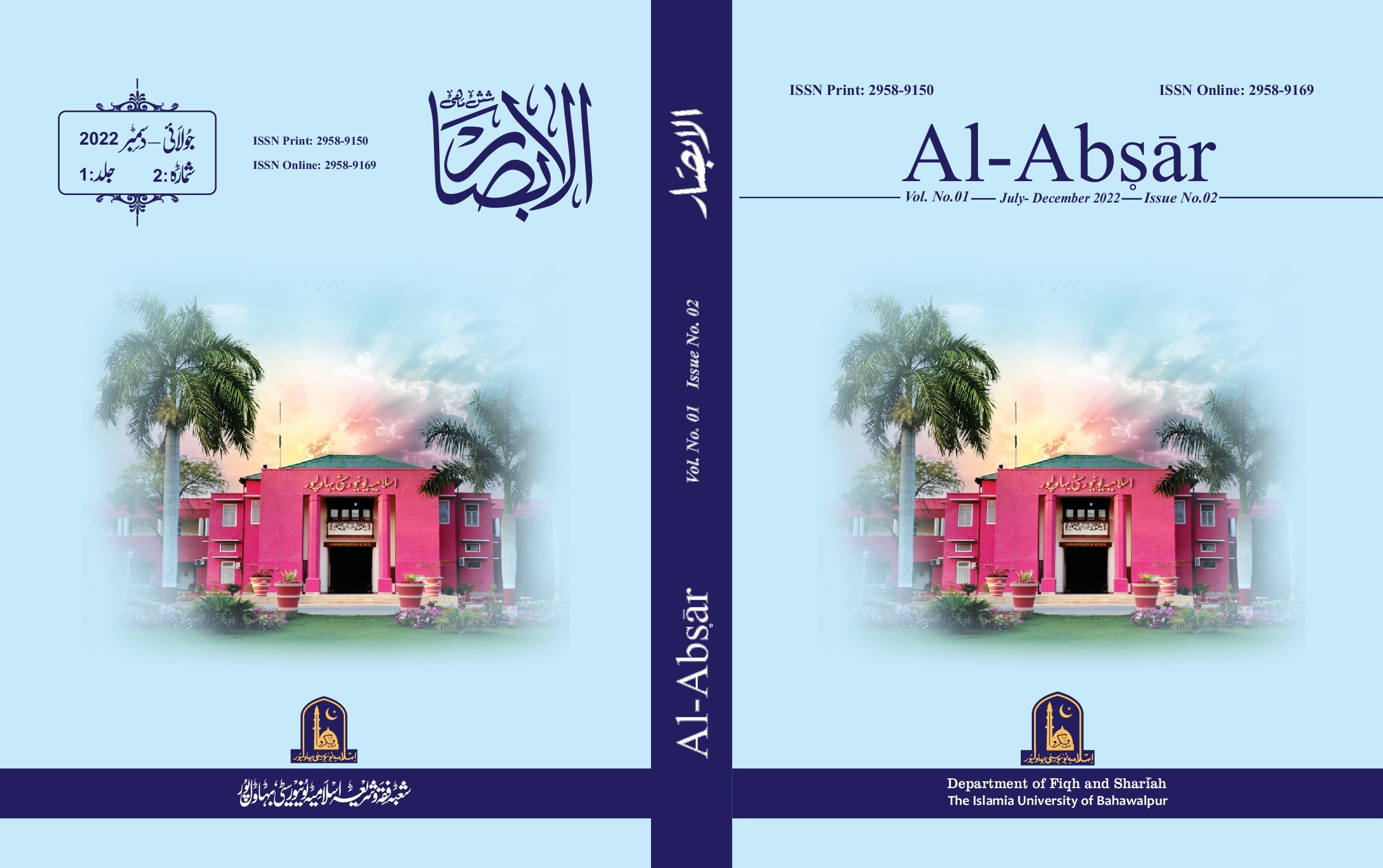 Downloads
How to Cite
Muhammad Tahir Akbar. (2022). Difference between Transgender & LGBTQ+, History & Controversial Transgender Act in Pakistan: میں فرق، تاریخ اور متنازعہ ٹرانس جینڈر ایکٹ پاکستان LGBTQ+ خواجہ سراء اور . Al-Abṣār (الابصار), 1(2), 17–31. https://doi.org/10.52461/al-abr.v1i2.1318
License
Copyright (c) 2022 Al-Abṣār (الابصار)
This work is licensed under a Creative Commons Attribution-NonCommercial 4.0 International License.