The remedial solutions of the issues of Pakistan in 2022 in the light of Qur'ān and Sunnah
Keywords:
Economic system, Islamic ideologies, impartiality, circumstances.
Abstract
Islam is a religion which encompasses the whole important aspects of life including political, economic, collective, ideological and military perspectives. It has also a significant proportion and balance of life in Islam.  So, it also sustains the subtle balance in all walks of life. It creates a balance between the rights of people which may be collective or individual. As he depicts the responsibilities of the Rulers and masses as they have their own coordinate rights and duties. It is also a fact that un-Islamic ideologies have been ruling the whole world and they attacked from the East and West and showed their control over the Islamic Countries. But now there is a strong wave of change in order to implement their Islamic ideologies in the Islamic countries such as Pakistan, in the light of glorious Quran and Sunnah of the Holy Prophet PBUH. Disaster management may be presented to the world so that the economic and flood crisis might be resolved in Pakistan. This comprehensive research regarding emergence of wealth and Rehabilitation, and its distribution according to the positive manners should be implemented accurately and solution of all the problems in our country may be sought out. Because the Islamic system of justice is a sole comprehensive system which presents the solution of all existing economic issues as well national disaster like recent flood crisis in whole country.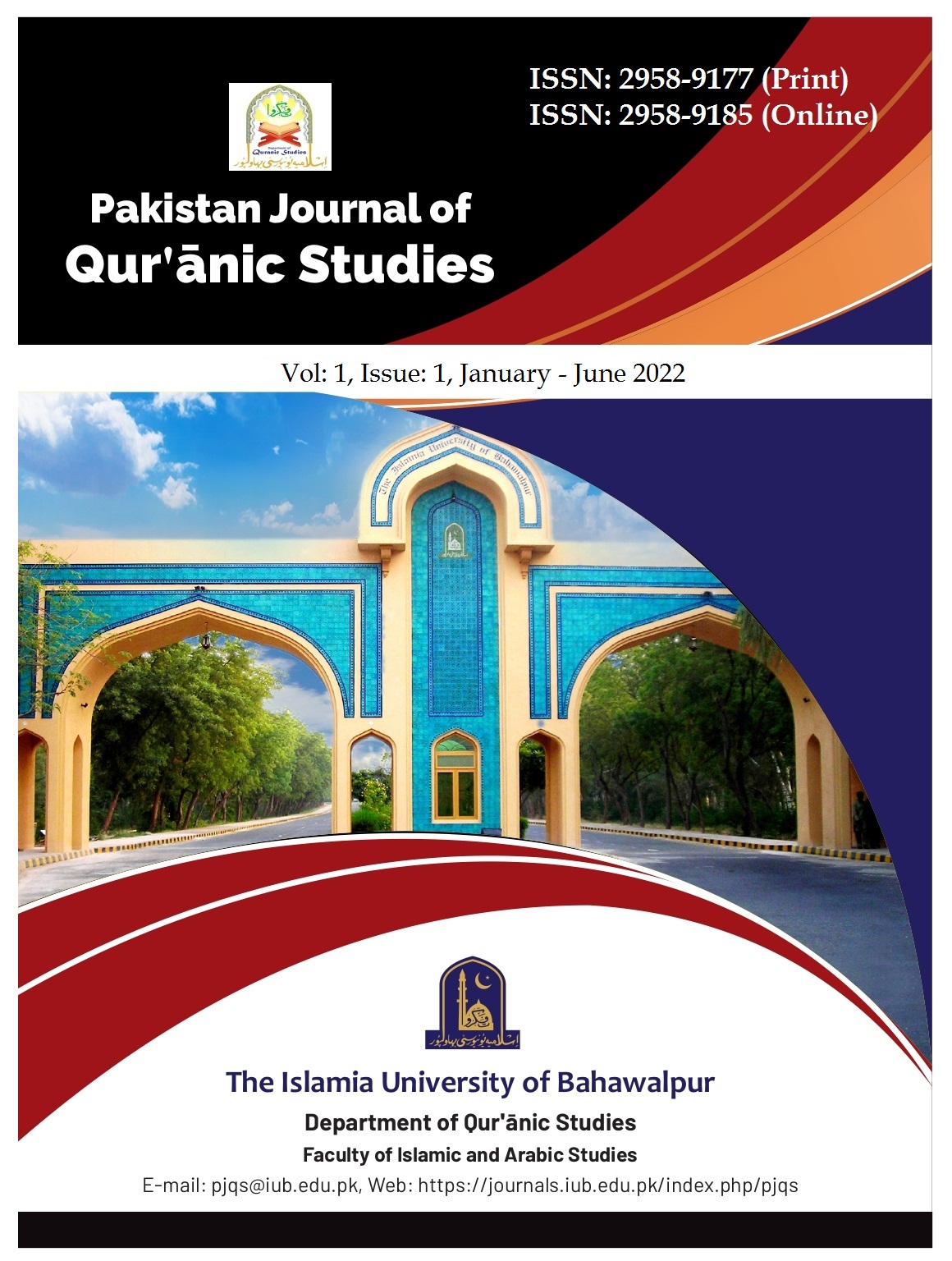 Downloads
How to Cite
Hafiz Ruvaifa Khan, Malik Farrukh Hussain. 2022. "The Remedial Solutions of the Issues of Pakistan in 2022 in the Light of Qur'ān and Sunnah". Pakistan Journal of Qur'ānic Studies 1 (1):6-17. https://doi.org/10.52461/pjqs.v1i1.1255.