Linguistic exegesis sources and their methods to use
مصادر التفسير اللغوي وكيفية الاستفادة منها
Keywords:
Interpretation, exegesis sources, sources of interpretation, linguistic interpretation
Abstract
Arabic language is the most important basis of interpretation because the Holy Qur'an was revealed in the Arabic language and the polytheists were challenged to imitate it, but they could not do it and will not do it until the Day of Resurrection. This is the Arabic language, and His style is the main component of Ijaz al-Qur'an, Therefore, interpretation through the Arabic Linguistic sources is of great importance and status, because only those who understand the Arabic language can understand the Holy Qur'an. Hence, the goal of this article is to highlight such sources of Arabic vocabulary that make it easier to understand the Qur'an. At the beginning of this article, these sources are divided into six parts. This part of the research is related to the first three parts, which includes Ma'ani ul-Qur'an, Ghareeb Al-Qur'an, and the basic books of Tafsir in which vocabulary is given importance. In this paper, an attempt has been made to highlight the authors scholarly content, and other scholarly aspects of these books, including the method of compilation.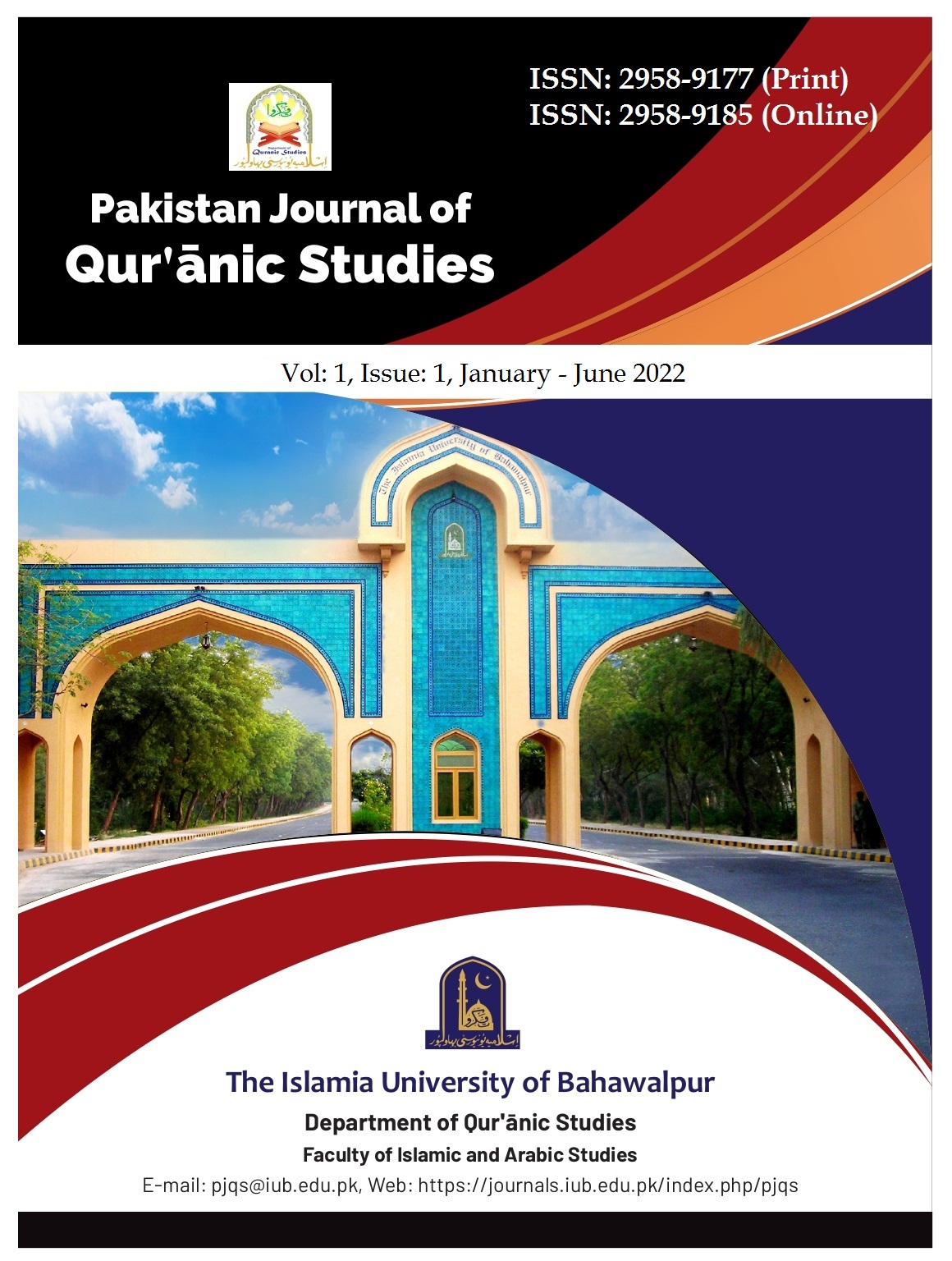 Downloads
How to Cite
Mughal, Shafqat Ur Rahman, and Dr. Muhammad Saeed. 2022. "Linguistic Exegesis Sources and Their Methods to Use: مصادر التفسير اللغوي وكيفية الاستفادة منها". Pakistan Journal of Qur'ānic Studies 1 (1):42-54. https://doi.org/10.52461/pjqs.v1i1.1303.