A review of modern socio-psychological issues in the context of the Holy Qur'ān
Keywords:
Muslim Ummah, socio-psychological issues, cultural challenges, Holy Qur'ān, Prophet Muhammad (PBUH)
Abstract
At present time the Muslim Ummah is passing through a time of trial
and in the grip of uncountable problems. It looks like the difficulties are descending with line on the Muslim Ummah. It can be said that it is the toughest time after the era of Muslims climax. In the twenty 1st century, we are suffering from a challenge that is quite different from all of the intellectual challenges; it is the challenge that has been created by the modern technology that has already created major problems. One of these main issues is the growing psychological problems and moral disadvantages in our society especially in the young generation, which is increasing every day. Distances from Islamic teachings, unnecessary and unhealthy use of Internet and community pressure are big reasons to increase psychological problems. The culture and intellectual disruption, regional dilemma, mutual hatred, distance, terrorism, suicide, fame of shameless culture in society are demanding a satisfactory solution of these problems to eliminate this unrest and anxiety. That's why, it is necessary to find the solutions of youth's intellectual disruption and psychological problems through the teachings of the holy Qur'ān as well as the guidance of psychologists and psychological method of treatment for the betterment of humanity. The success of the Muslim Ummah & the solution to the cultural challenges lies in the fact that people firmly follow islamic teachings through the Holy Qur'ān & the life of the holy Prophet Muhammad (PBUH).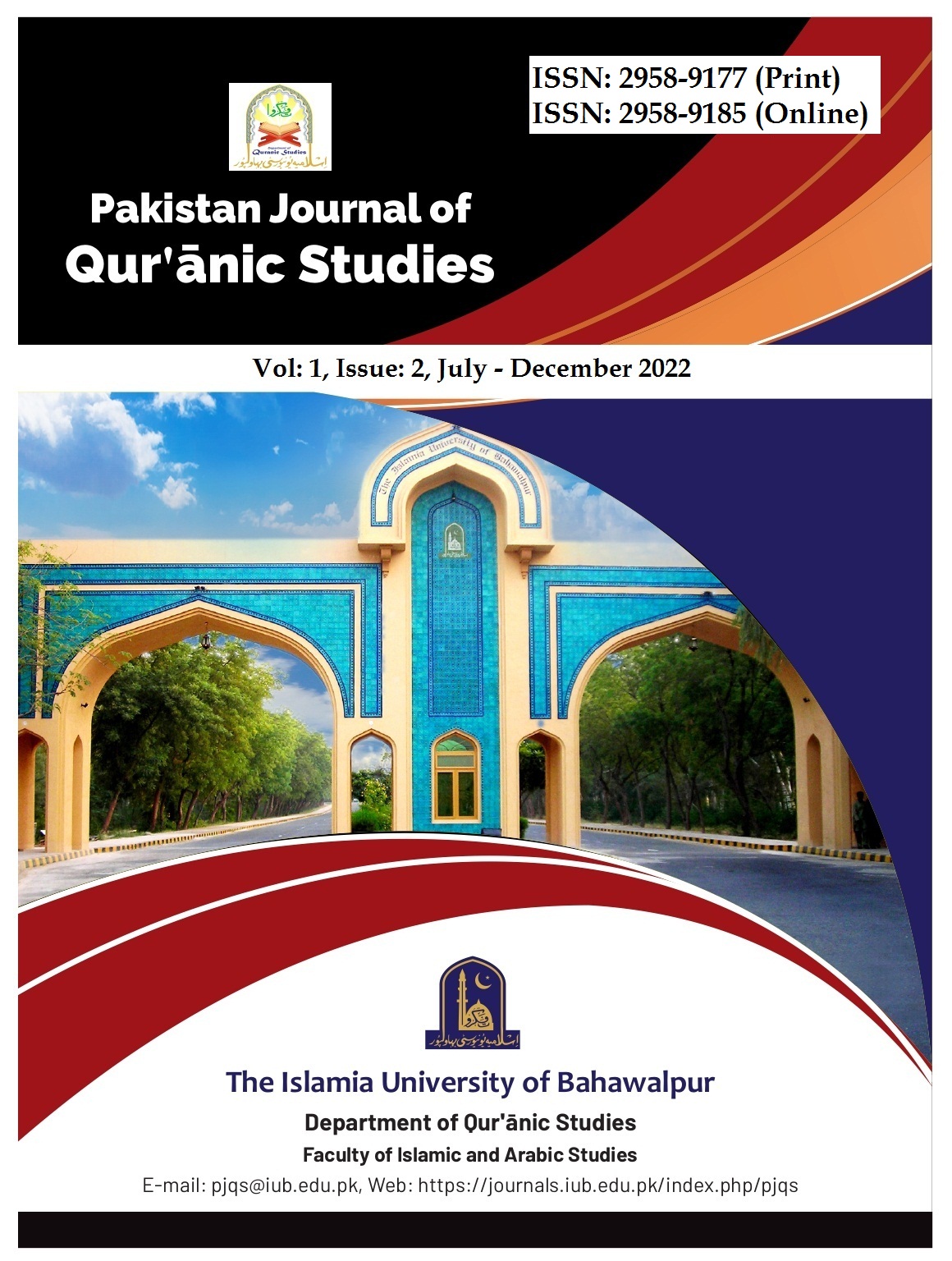 Downloads
How to Cite
Sara Javaid. 2022. "A Review of Modern Socio-Psychological Issues in the Context of the Holy Qur'ān". Pakistan Journal of Qur'ānic Studies 1 (2):01-17. https://doi.org/10.52461/pjqs.v1i2.1735.